BREAKING: Mueller Asks For No Prison Time in Michael Flynn Sentence Memo, Citing 'Substantial Assistance'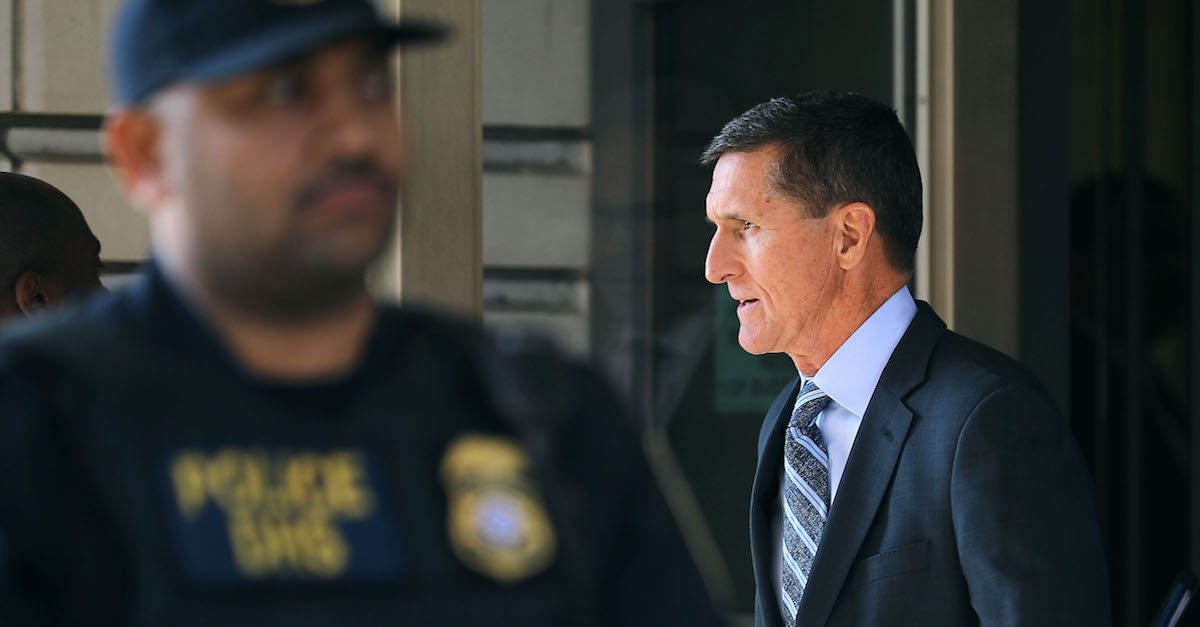 Special Counsel Robert Mueller just released the sentencing memo for former National Security Advisor Michael Flynn who pleaded guilty to lying to the FBI about his contacts with Russian Ambassador Sergey Kislyak in 2017.
Up until now, Flynn's cooperation with the Mueller investigation has been a mystery, and the memo released Tuesday evening sheds some light on the probe into Russian interference and potential cooperation between the Trump campaign and those efforts.
The heavily redacted memo revealed that Mueller is asking for no prison time for Flynn, citing his "substantial assistance" with the probe. According to the documents, Flynn met with Mueller's team and the Justice Department 19 times for interviews.
BREAKING: Mueller is asking for no prison time citing Michael Flynn's "substantial assistance." Flynn has given "substantial" assistance to the special counsel

More now on @CNN

— David P Gelles (@gelles) December 5, 2018
Flynn will be sentenced in the U.S. District Court for the District of Columbia on Dec. 18
The Mueller Investigation has been remarkably buttoned-up in terms of media leaks, and political and legal experts were looking at this sentencing memo in hopes to glean insights on what exactly Mueller knows and is examining in his investigation into Russian collusion. These court filings have been the primary source of information into the Mueller probe, and so analysis of what is, and is not, included in this memo is cable news fodder for days.
Mueller only charged Flynn with one count of Making False Statements before ostensibly getting his cooperation on other Trump-Russia collusion-related issues that he had not charged. Some believe that this will translate to a limited amount of time that Flynn will serve in prison.
Until now there has been a dearth of conclusive evidence that suggests collusion actually occurred, though many have pointed to loads of circumstantial evidence that give a reason for the investigation. President Donald Trump has repeatedly dismissed the probe as a "hoax" and "witch hunt" despite the fact that it has led to nearly 50 indictments of domestic and international figures.
Read the entire filing here.
[Photo by Chip Somodevilla/Getty Images]
Have a tip we should know? tips@mediaite.com