Roger Ailes' Attorneys Respond to Gretchen Carlson by Claiming Breach of Contract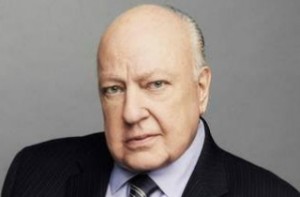 The legal battle between Gretchen Carlson and former boss Roger Ailes is underway, and attorneys for the Fox News Chairman & CEO are already claiming breach of contract.
Carlson filed a lawsuit alleging sexual harassment from Ailes in a New Jersey court. But Ailes' attorneys have reportedly brought up some issues.
First, according to Variety, they say that Carlson should have to file in federal court because Ailes mostly lives in New York (though he has a home in New Jersey), and Carlson lives in Connecticut.
But there's another detail of concern to Ailes' legal team:
Attorneys for Ailes on Friday cited violations of clauses in Carlson's contract, according to this person, which call for any conflict she had with her employer to be raised confidentially and brought to arbitration.
And according to Reuters, they made it very clear they consider the lawsuit––as Ailes put it––wholly without merit:
They also accused Carlson of "gamesmanship" by suing only Ailes and not the network as well, allowing her to engage in a public "tar and feather" campaign against her former boss.

"Plaintiff's ploy of filing in Superior Court to justify her shameless publicity campaign against Roger Ailes should not be countenanced," the lawyers said. "There is no legal basis upon which she can rightfully assert that she was entitled to sue Defendant Ailes in court and sully his reputation in public.
UPDATE –– 10:18 pm EDT: Attorneys for Carlson have issued a response in a statement to Mediaite:
Roger Ailes is trying to force this case into a secret arbitration proceeding. Gretchen never agreed to arbitrate anything with Mr. Ailes and the contract on which he relies does not mention him and is not signed by him. Gretchen intends to fight for her right to a public jury trial, a right protected by the discrimination laws and our Constitution. It is disturbing that the head of a large media company would try to silence the press and hide from the public a matter of such importance.
UPDATE –– 10:39 pm EDT: Fox News' outside counsel provided this statement to Mediaite tonight:
Gretchen Carlson had an arbitration clause in her contract, stating that any employment dispute regarding her employment at Fox News must be done via confidential arbitration. Because Ms. Carlson's lawsuit violated the arbitration clause, a motion was filed in federal court to have the case arbitrated. The federal court is the proper court to decide the motion because Ms. Carlson's primary residence is in Connecticut and Mr. Ailes' primary residence is in New York.
[image via screengrab]
— —
Follow Josh Feldman on Twitter: @feldmaniac
Have a tip we should know? tips@mediaite.com
Josh Feldman - Senior Editor