Ronan Farrow Speaks Out on Sister Dylan's Sexual Abuse Allegations Against Woody Allen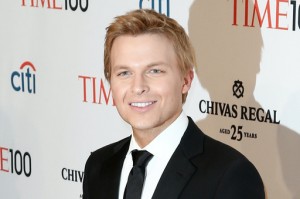 In 2014, Dylan Farrow went to the New York Times with allegations that her father, Woody Allen, had groomed and sexually abused her as a child. The fallout was immediate, but more so for Farrow than Allen, who is still enjoying great success as a director and, in fact, is the direct of Cannes' opening film this year.
The Times allowed her to tell her story, but gave Allen even more space and less restrictions when he wanted to tell his. Further, while some public figures supported her, others claimed her mother was the one behind brainwashing her into making the allegations and one of her own brothers, Moses Farrow, dismissed her allegations.
Today, though, Ronan Farrow took to the Hollywood Reporter with a column backing his sister up. Like others before him, he likened the dismissal of her allegations by the media and the public to the saga faced by the alleged victims of Bill Cosby.
Simply stated, Ronan wrote that he believes his sister. He wrote that she was right to tell her story in the Times. He wrote that he is sorry for discouraging her from going public with the story and also for not pushing a biographer of Cosby's harder on questions related to the alleged rapes committed by the comedian during an interview two years ago. He wrote that journalists failed Cosby's alleged victims and victims of assault everywhere by not really questioning accused abusers in positions of power.
He addressed, in particular, the way various parts of the media come together to form a seamlessly-functioning machine meant to combat and silence anyone who speaks out about sexual violence. This paragraph about the immediate effects of Dylan sharing her story stands out:
Every day, colleagues at news organizations forwarded me the emails blasted out by Allen's powerful publicist, who had years earlier orchestrated a robust publicity campaign to validate my father's sexual relationship with another one of my siblings.
He was referring, of course, to Allen's marriage to Soon-Yi Previn, a woman who is 35 years younger than he is and was the adopted daughter of Mia Farrow when she and Allen were together.
Here is another powerful statement from Ronan:
I believe my sister. This was always true as a brother who trusted her, and, even at 5 years old, was troubled by our father's strange behavior around her: climbing into her bed in the middle of the night, forcing her to suck his thumb — behavior that had prompted him to enter into therapy focused on his inappropriate conduct with children prior to the allegations.
The column was written in response to THR publishing a cover story on Allen. That magazine is sitting in our office right now, in fact, on top of other issues of THR. Every morning, I walk in, see it, and wonder how Allen's reputation remains so unflappable. Ronan's explanation of the mutually beneficial arrangement reporters have with Allen's publicist helped me with that. Regardless of if the claims are true or false, it is certainly striking that Dylan's allegations that he is a predator have no sticking power while his allegations that Mia is a manipulative, hysterical liar and Dylan is just an unthinking pawn do stick.
There is power in the words, "I believe my sister." Beyond this one case, which is still playing out grotesquely in printed columns, pointed tweets, and press releases, there is great value in a public figure saying, "I believe her." Ronan Farrow should be applauded for demonstrating the appropriate response to allegations of any type of misconduct.
He concluded like this:
We are witnessing a sea change in how we talk about sexual assault and abuse. But there is more work to do to build a culture where women like my sister are no longer treated as if they are invisible. It's time to ask some hard questions.
[image via screengrab]
For more from Lindsey, get to Twitter or Facebook.
This is an opinion piece. The views expressed in this article are those of just the author.