Rudy Giuliani Diminishes Roger Stone Indictment: 'Another False Statement Case? God Almighty'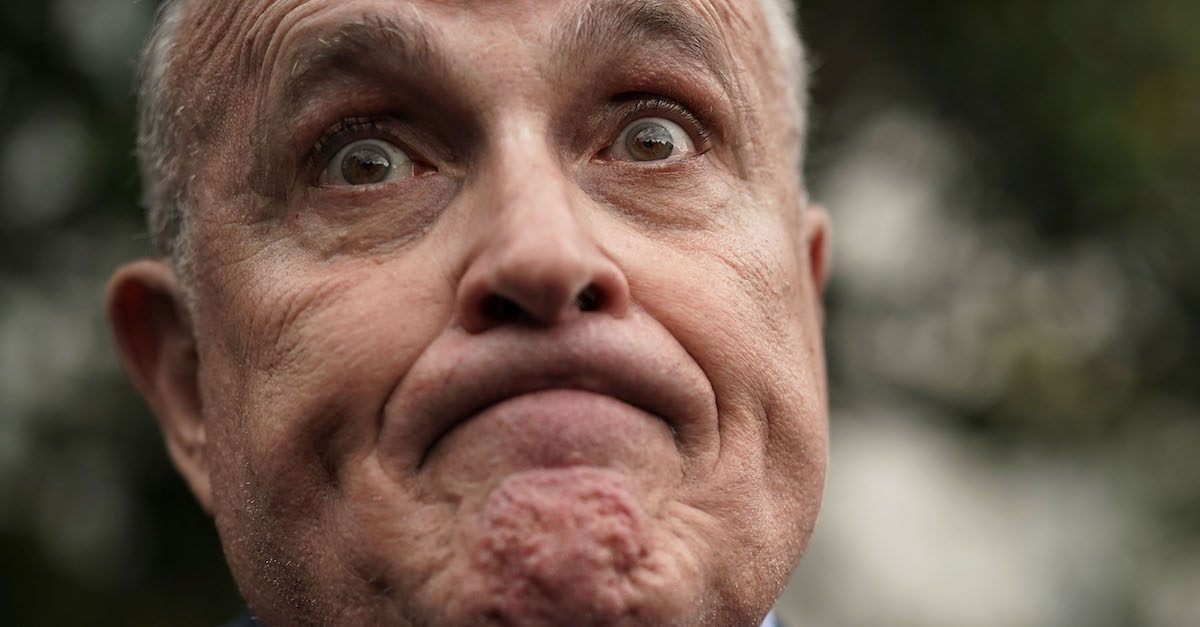 Rudy Giuliani is responding to the pre-dawn arrest of Roger Stone and the unsealed indictment released by the office of Special Counsel Robert Mueller. In comments made to the Washington Post and revealed by reporter Robert Costa via Twitter, the personal attorney to President Donald Trump sought to diminish what many are calling damaging details to have come to light.
It appears that the early talking point to emerge from the pro-Trump camp is to diminish the indictment as just another in a long line of "process crimes," that Mueller is focusing on lying under oath and not revealing any details about Russian collusion. No one appears to be asking why so many individuals so close to then-candidate Trump are lying to federal agents about past dealings with Russia.
Costa tweeted:
"Another false statement case? God almighty," Giuliani tells WashPost, when asked about what the indictment reveals about the Mueller probe. "I thought they were taking all this time with Stone to try to develop something on him, not to have a lot about 'I don't remember this.'"

— Robert Costa (@costareports) January 25, 2019
Giuliani added, "They do have some alleged false statements and I don't want to minimize that. That's not right, you shouldn't do that. But there is no evidence of anything else but false statements. The president is safe here."

— Robert Costa (@costareports) January 25, 2019
Giuliani declined to discuss the indictment's mention of a Trump campaign official being directed to contact Stone and said he wanted to "go back and read that again, and then get back to you."

— Robert Costa (@costareports) January 25, 2019
(Photo by Alex Wong/Getty Images)
Have a tip we should know? tips@mediaite.com