Sam Bee Talks 'C*nt' Controversy: We're Talking About 'One Bad Word' While Migrant Children Are Taken From Parents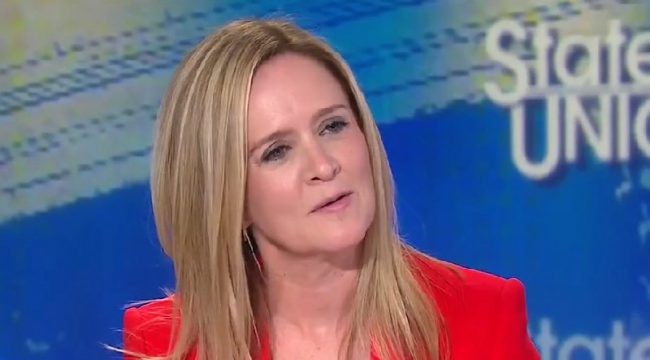 After apologizing yesterday for calling first-daughter Ivanka Trump a "feckless cunt," TBS talk show host Samantha Bee elaborated on the controversey on Thursday night while accepting an award Television Academy Honors.
Bee, while speaking to an audience in Los Angeles, CA, noted that her show is "unfiltered," even though she "should probably have a filter" at times.
"I accept that. I take it seriously when I get it right and I do take responsibility when I get it wrong," she added, referencing the attack against Ivanka she launched during Wednesday night's airing of Full Frontal.
However, rather than continuing to apologize — which she already did, saying, "I crossed a line, and I deeply regret it" — Bee attempted to contextualize her mindset when she made the lewd comment:
"Stories about 1,500 missing unaccompanied migrant children flooded the news cycle over the weekend. So last night we aired a segment on the atrocious treatment of migrant children by this administration and past administrations. Sometimes even the ones who look best in swim trunks do bad jobs with things. Our piece attracted controversy of the worst kind. We spent the day wrestling with the repercussions of one bad word, when we all should have spent the day incensed that as a nation we are wrenching children from their parents and treating people legally seeking asylum as criminals. If we are OK with that then really, who are we?"
Bee concluded by promising her audience that as long as she has a show, the host "will never stop shouting [about] the inhumanities of this world from the rooftops and striving to make it a better place. But in a comedy way."
[image via screengrab]
Follow the author on Twitter (@calebecarma).
Have a tip we should know? [email protected]