Scientists May Have Discovered That Homosexuality Is Passed Down From Parents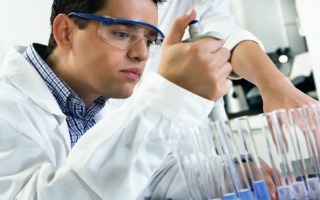 "Scientists may have finally solved the puzzle of what makes a person gay, and how it is passed from parents to their children," begins a story in US News & World Reports on Wednesday. The sexuality researchers have discovered that gays and lesbians get a homosexual trait which is usually passed down from the opposite gendered parent.

While the researchers have determined that the trait which leads to homosexuality is passed down from an individual's parents, the term hereditary is somewhat misleading.
*The hereditary link of homosexuality has long been established, but scientists knew it was not a strictly genetic link, because there are many pairs of identical twins who have differing sexualities. Scientists from the National Institute for Mathematical and Biological Synthesis say homosexuality seems to have an epigenetic, not a genetic link.
The NIMBS scientists explain that it is not genetics but epi-marks, layers of genetic information which "control how certain genes are expressed." Often, these epi-marks are not passed down from parent to child, but this is not the case in homosexuals.
"These epi-marks protect fathers and mothers from excess or underexposure to testosterone — when they carry over to opposite-sex offspring, it can cause the masculinization of females or the feminization of males," said William Rice, professor of evolutionary biology at the University of California Santa Barbara and lead author of the study.
Rice explained that most biological researchers have "shied away from the study" of homosexuality's genetic links because of the "social stigma."
"It's been swept under the rug, people are still stuck on this idea that it's unnatural. Well there are many examples of homosexuality in nature, it's very common," Rice said. He was quick to note that his work requires more modeling and testing and, if the theory is proven unsound, he will be the first to discard it.
Read the full report via US News & World Reports
> >Follow Noah Rothman (@Noah_C_Rothman) on Twitter
Have a tip we should know? tips@mediaite.com