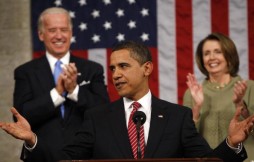 President Obama just can't seem to catch a break when it comes to holding the nation's attention with details of his health care plan. Perhaps the President should embrace a 'if you can't beat'em, join'em' mentality and stage his own outburst. It may be a good last resort before all is lost. Consider this.
Last Wednesday Obama made the unusual move of calling a joint session of Congress, once again occupying the airwaves (sans FOX), to once again pitch his health care plan and hopefully clear up some misconceptions about what it does and does not consist of. It was by most people's measure a fantastic speech…and yet it was mostly lost amidst all the ongoing hubub over Joe Wilson's "You Lie" outburst.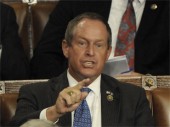 On Saturday, Obama sought to follow up Wednesday's address with a health care plan rally in Minneapolis. Saturday was also known to some 70,000 rambunctious sign-wavers as 9/12, and it was that outburst of sign wavers, marching around Washington, who dominated both the cablers and the next-day coverage.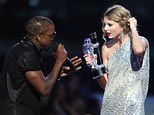 Being nothing if not persistent, Obama appeared this Sunday 60 Minutes for a second time in six months (video below) to talk to Steve Kroft about…the health care plan. 60 Minutes airs at 7pm ET, which last night put it somewhere between Serena Williams' outburst at Saturday's U.S. Open and Kanye West's Taylor Swift-directed outburst at the VMA's. The President really just needs everyone — everyone — to shut the hell up for seven days so he can get his point across!
There is a chance Obama will have another shot at the headline ring. Rumors abound he is set to appear on tonight's debut of The Jay Leno Show…with special guest Kanye West. Perhaps the Prez can get a few outburst notes from the master. Outbursts have appeared to paid off for everyone else.


President Obama Talks Health Care on 60 Minutes

Have a tip we should know? tips@mediaite.com