Smashing Pumpkins Frontman Praises Trump 'Running Chaos' for 'F*cking Up' The System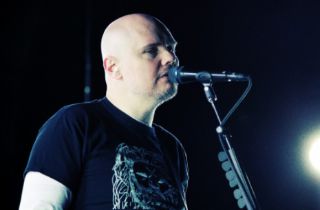 If Kanye West is really thinking about running for president in 2020, then Billy Corgan might become Donald Trump's VP for singing his praises.
While he said that he doesn't politically agree with everything the firebrand plutocrat has to say, the frontman for the Smashing Pumpkins applauded Trump for his shake-up of the established political order.
The singer-songwriter is currently on tour with the group, but said at a Q&A event that Trump's effect on politics has undeniably livened up the election. Corgan added that Trump's antics reminded him of similar upsets he's seen in music, and that the differences between politics and entertainment have become as non-existent as those between music and entertainment:
I think what's cool is Trump's running chaos theory. He's forcing a lot of things out into the open, so they can't control this, whatever that control is. It's like the music business, everybody gets controlled, and somebody comes along that fucks it all up. So I think it's good that he's fucking it up, because whether or not he's the guy, obviously the political class doesn't want him there, it'll open it up to a bigger dialog. Just like rock and roll, it gets boring and it needs to be – I mean look, whether anybody agrees or not, the rating on that debate was 24 million. It was 8 times higher than the first Republican debate of the last cycle. It was highest non-sports related cable rating of all time. That means people are engaged.
You can watch the interview here:
[h/t Rolling Stone]
[image via flickr]
Have a tip we should know? [email protected]