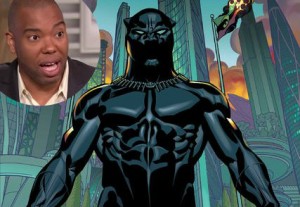 Ta-Nehisi Coates, the acclaimed national correspondent for The Atlantic whose book, Between the World and Me was recently nominated for the National Book Award's nonfiction prize, is set to add yet another literary feather to his cap.
Is it another critically-acclaimed book, so timely that it will be released a few months early so as to coincide with the current events it comments upon? Or maybe Coates has just completed work on yet another longform piece critical of a certain facet of this racialized American life?
None of the above, for according to The New York Times, Coates' next authorial move will be to write the new Black Panther series for Marvel Comics. The new gig is a "childhood dream" of his, and despite critics' claims about Coates' writing being "weighty," he feels that he's up to the task.
"I feel a strong need to express something," he told the NYT. The writing usually lifts the weight. I expect to be doing the same thing for Marvel."
Titled "A Nation Under Our Feet," the new Black Panther story will, according to Marvel Comics Editor-in-Chief Axel Alonso, "[reposition] the Black Panther in the minds of readers." The yearlong comic is inspired by historian Steven Hahn's book of the same name, which took home the 2004 Pulitizer Prize in history, and tells the story of Black Panther's confronting "a violent uprising in his country set off by a superhuman terrorist group called the People."
The Coates-written and Brian Stelfreeze-drawn limited series debuts next spring.
Check out the cover of Black Panther #1 below, via Marvel Comics: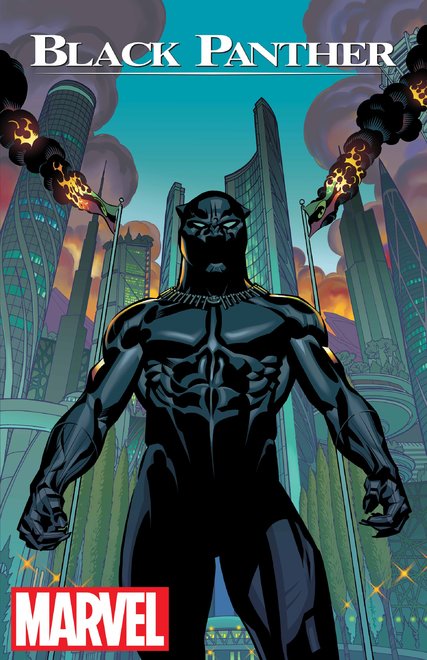 [h/t The New York Times]
[Image via screengrab/Marvel Comics]
— —
>> Follow Andrew Husband (@AndrewHusband) on Twitter
Have a tip we should know? [email protected]