That Didn't Take Long! House Democrats Demand White House Produce Trump/Comey 'Tapes'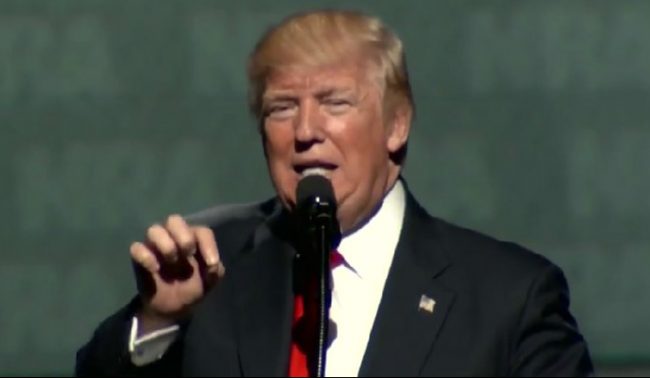 Well, it appears that if the president is going to give the appearance that "tapes" may exist of his conversations with recently fired FBI Director James Comey, Democrats in Washington are going to take him at his word. And then demand the White House provide said tapes.
Following President Donald Trump's threatening tweet this morning and White House Press Secretary Sean Spicer's refusal to deny that Trump was bugging people in the Oval Office, two top House Democrats sent a letter to White House Counsel Don McGahn requesting any recordings if they exist.
Rep. John Conyers (D-MI), Ranking Member of the House Judiciary Committee, and Rep. Elijah Cummings (D-MD), Ranking Member of the House Oversight Committee, wrote that they normally wouldn't "consider credible" claims that conversations of presidential meetings were taped at the White House. However, considering "the many false statements made by White House officials this week," they now feel compelled to ask if the recordings exist and would like copies if they do.
The letter also noted that Trump's actions "raise the specter of possible intimidation and obstruction of justice," citing Section 1512 of Title 18 of the US Code.
Beyond asking for any potential recordings, the Democrats also requested all documents and memos related to Trump's decision to can Comey, specifically because the president said yesterday that he had decided on his own to terminate the ex-FBI chief.
For his part, it is being reported that Comey welcomes Trump's threat to release taped conversations, with a source saying "he hopes there are tapes."
[image via screengrab]
—
Follow Justin Baragona on Twitter: @justinbaragona
Have a tip we should know? tips@mediaite.com