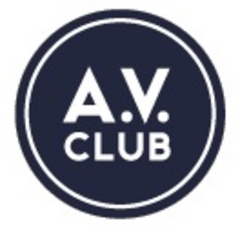 If The Onion is America's Finest News Source, that would make The A.V. Club—the mostly serious, cultural arm of the paper—America's Finest Critical Source. Yet the section made a rare misstep yesterday when they published a review of a book that the reviewer hadn't read. He hadn't read it because it hasn't been published yet. In fact, the isn't even finished yet.
A.V. Club editor Keith Phipps posted an earnest apology on the site's newswire yesterday. After having published the review, a Twitterer led Phipps to an article that scathingly pointed out the A.V. Club's error. It turned out that Genius Isolated: The Life & Art Of Alex Toth, the book in question, hadn't even been sent to the printers yet.
What makes this review so impressive, of course, is that the book in question not only had not yet been published at the time of publication, it had not yet even been finished! Bruce Canwell was still researching the text (and is still making final touches on it), and Dean Mullaney is still working on the book's final design. These facts make one wonder how the A.V. Club can so confidently dismiss the writing and praise characterize the writing and design of the book (much less compare it to other reprints), but it is probably not wise to speculate too far.
In his apology, Phipps admits the review "should never have been published" and took responsibility for the oversight.
I don't want to speculate on the writer's motivations, but I can say that in no way was the publisher of the book, IDW, involved. This sort of behavior is absolutely unacceptable, and we will not be working with the writer again in any capacity going forward.

We've always asked you to trust us. And we believe that one breach in ethics is all it takes to break that trust. I want to offer my apologies for this incident and my assurances that we will take every measure to make sure nothing like this ever happens again.
It's a crazy world we're livin' in, where The Onion's fake news articles are presented as real, and its real items turn out to be fiction. The review's been taken off of the site, of course, but you can still read it here. For what it's worth, the reviewer did give the book an A. [Via Poynter]
Have a tip we should know? tips@mediaite.com