The Top 5 Highlights from the Blockbuster NY Times Report on Trump Investigations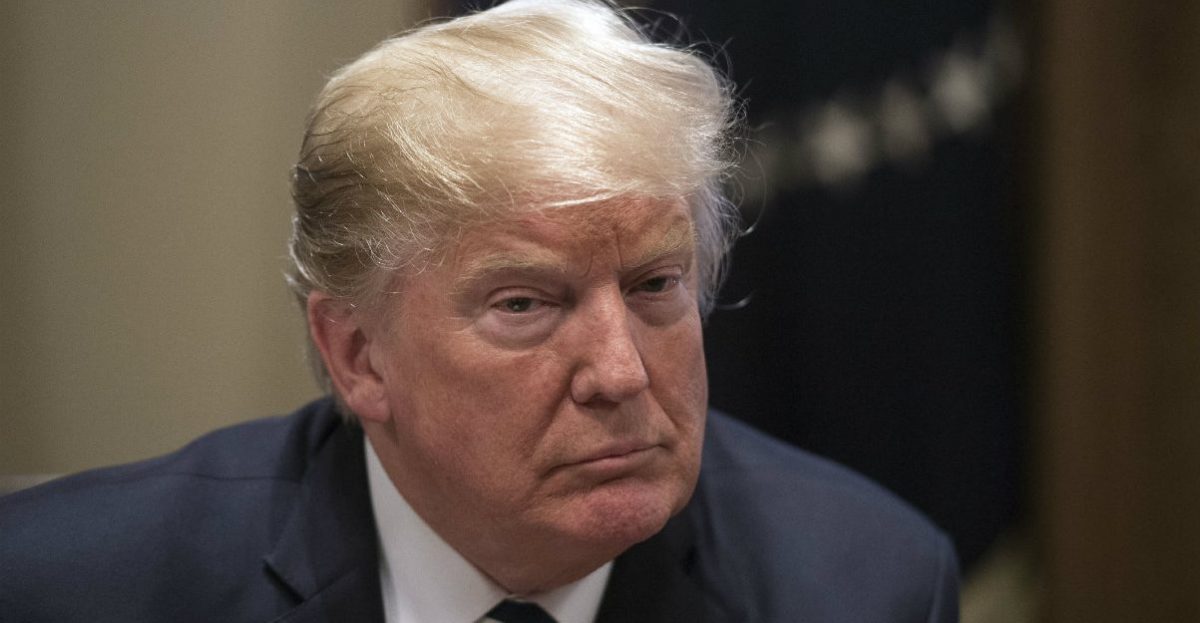 The New York Times has released an extensive report on President Donald Trump's political war with the investigations into his affairs. And it's quite a doozy.
The report explores Trump's efforts to push back on the inquiries that surround his presidency, taking note of the more than 1,000 instances in which the president and his team have disparaged Robert Mueller, the FBI, the Department of Justice, and a variety of law enforcement figures. However, by reviewing dozens of confidential documents and interviewing numerous government officials, the Times has pieced together the details of Trump's effort to undermine the legal process from the inside.
There's quite a bit to break down here in this extensive piece. With that in mind, here are seven of the most consequential takeaways from the explosive feature.
1. POTUS Wanted Matt Whitaker to Have a Trump Ally Take Over the SDNY's Investigation
The report starts off with a bang — stating that Trump contacted Matt Whitaker shortly after he replaced Jeff Sessions as acting Attorney General. During this phone call, Trump reportedly asked if it was possible to have a friendly face like attorney Geoffrey Berman installed at the top of the Southern District of New York's investigation.
From the article:
Mr. Whitaker, who had privately told associates that part of his role at the Justice Department was to "jump on a grenade" for the president, knew he could not put Mr. Berman in charge, since Mr. Berman had already recused himself from the investigation. The president soon soured on Mr. Whitaker, as he often does with his aides, and complained about his inability to pull levers at the Justice Department that could make the president's many legal problems go away.
As the Times notes, during Whitaker's recent testimony before the House Judiciary Committee, he claimed that Trump never leaned on him to interfere with the Mueller investigation. Legal analysts have said that the Southern District of New York investigation could be a bigger problem for Trump since they aren't constrained to Mueller's parameters, not to mention that their investigators have uncovered a great deal of information regarding Michael Cohen and Trump's hush money payments in violation of campaign finance law.
2. Trump Directed Spicer to Echo Paul Ryan's Dubious Claim That He Asked for Flynn's Resignation
When news of Flynn's ouster first broke, the president huddled with his team to try to figure out how to handle Flynn's contacts with Russia, misleading statements and his secret foreign lobbying efforts. At the same time, former House Speaker Paul Ryan told reporters that Trump asked Flynn to resign, though its unclear what Ryan was basing his claim on at the time.
When one of Trump's advisers mentioned this in the meeting, the president told Sean Spicer to run with that narrative despite Spicer's reported concern about whether that was true.
Mr. Trump turned to the White House press secretary at the time, Sean Spicer, who was preparing to brief the media.

"Say that," Mr. Trump ordered.

But was that true, Mr. Spicer pressed.

"Say that I asked for his resignation," Mr. Trump repeated.

The president appeared to have little concern about what he told the public about Mr. Flynn's departure, and quickly warmed to the new narrative.
3. Trump Asked Corey Lewandowski to Pressure Jeff Sessions Into Resigning
As Trump spent months directing his ire and frustration towards Sessions, the Times reports that there was one point where he asked his former campaign manager, Corey Lewandowski, to push Sessions towards leaving his post.
Privately, he tried to remove Mr. Sessions — he said he wanted an attorney general who would protect him — but didn't fire him, in part because White House aides dodged the president's orders to demand his resignation. Mr. Trump even called his former campaign manager, Corey Lewandowski, over the Fourth of July weekend to ask him to pressure Mr. Sessions to resign. Mr. Lewandowski was noncommittal and never acted on the request.
4. Pardons for Flynn and Manafort
This section speaks for itself.
One of Mr. Trump's lawyers also reached out that summer to the attorneys for two of his former aides — Paul J. Manafort and Mr. Flynn — to discuss possible pardons. The discussions raised questions about whether the president was willing to offer pardons to influence their decisions about whether to plead guilty and cooperate in the Mueller investigation.
5. Rudy Giuliani's Partnership with Manafort's Lawyer
As Rudy Giuliani conducted his legal and public relations campaign against the investigations, he was described as "getting help" from Kevin Downing, who represented Paul Manafort during his own case. From Downing, Giuliani was able to get a sense about the kinds of questions he'd face from prosecutors, and the Times noted that their fellowship is interesting, given the legal circumstances surrounding the two.
It was a highly unusual arrangement — the lawyer for a cooperating witness providing valuable information to the president's lawyer at a time when his client remained in the sights of the special counsel's prosecutors. The arrangement angered Mr. Mueller's investigators, who questioned what Mr. Manafort was trying to gain from the arrangement.
These takeaways are just a few of the stunning highlights of the detailed report. It can be read in full here.
[Photo via Getty Images]
— —
>> Follow Ken Meyer (@KenMeyer91) on Twitter
Have a tip we should know? tips@mediaite.com