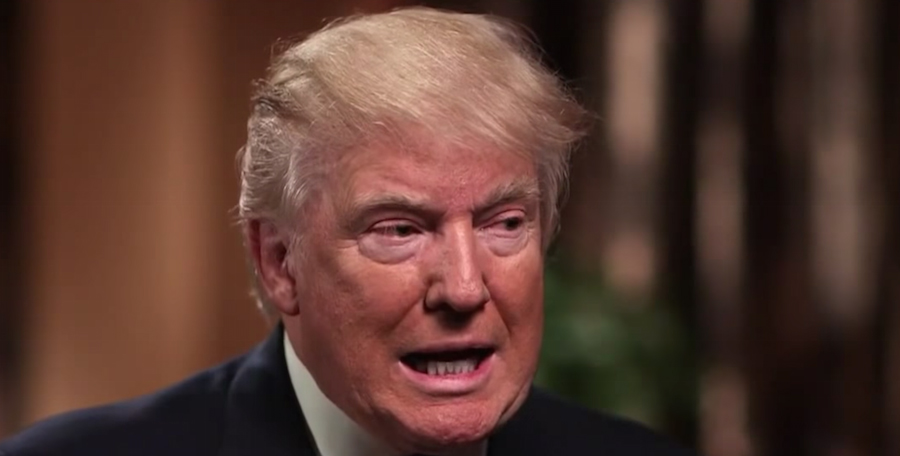 President Donald Trump took to Twitter on Thursday morning regarding his most famous campaign promise, building a "big beautiful wall" on the Southern Border — in an apparent attempt to rebuff Chief of Staff John Kelly's remarks that his views on the wall have "evolved."
The specifications of Trump's wall have come into question in recent weeks. Throughout the campaign, he repeatedly declared it would be a massive, concrete monolith, covering the entire border — and definitely not a fence.
Well that brilliant idea ran into some problems, as it's not physically possible to cover the entire border with a wall — something Chief of Staff John Kelly reportedly acknowledged to Democratic lawmakers recently, telling them Trump had not been "fully informed" about the geography of the border when he promised to build a wall and have Mexico pay for it.
Well Trump is now defending his long-promised border wall, claiming "it has never changed or evolved from the first day I conceived of it," and that some of it will be "see through":
The Wall is the Wall, it has never changed or evolved from the first day I conceived of it. Parts will be, of necessity, see through and it was never intended to be built in areas where there is natural protection such as mountains, wastelands or tough rivers or water…..

— Donald J. Trump (@realDonaldTrump) January 18, 2018
In a subsequent tweet, Trump claimed Mexico will pay for the wall "directly or indirectly" through…NAFTA?
….The Wall will be paid for, directly or indirectly, or through longer term reimbursement, by Mexico, which has a ridiculous $71 billion dollar trade surplus with the U.S. The $20 billion dollar Wall is "peanuts" compared to what Mexico makes from the U.S. NAFTA is a bad joke!

— Donald J. Trump (@realDonaldTrump) January 18, 2018
UPDATE 8:22 a.m. ET — Another Wall Tweet
We need the Wall for the safety and security of our country. We need the Wall to help stop the massive inflow of drugs from Mexico, now rated the number one most dangerous country in the world. If there is no Wall, there is no Deal!

— Donald J. Trump (@realDonaldTrump) January 18, 2018
[image via screengrab]
—
Follow Aidan McLaughlin (@aidnmclaughlin) on Twitter
Have a tip we should know? tips@mediaite.com
Aidan McLaughlin - Editor in Chief