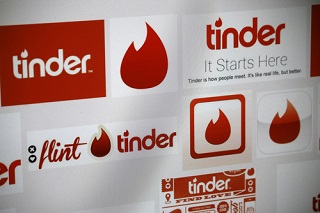 Tinder is apparently up to no good when it comes to its transgender users.
While the dating app maintains that there are no policies against being a transgender Tinder user, many have been banned without being given a reason. And those users are taking to social media to complain about it.
The dating app says that it generally gives users reported to them three strikes before banning them outright, but some trans users are actually having the app taken off their phone, finding themselves kicked off without knowing why. Ironically, those users have reported receiving harassing messages from transphobic Tinder users, usually including claims that they are "misrepresenting themselves" in their profiles.
One user interviewed in Business Insider, a trans woman named Sol Solomon, said that she could have been reported when a match saw that she included her pronouns in her profile. The transgender community provides this information so they can avoid awkward questions and mistakes, in case it isn't obvious how they identify. Solomon wasn't given the exact reason why she was banned, but the timing suggested that someone was matched with her, read her profile, then reported her, most likely using the "Other" option because the only specified reasons given to report someone on Tinder are "Inappropriate Behavior/Photos," "Bad Offline Behavior," and "Seems Like Spam."
And yet Tinder maintains that "everyone is welcome":
"​Each banned account is individually assessed. If we find that a user has been wrongfully banned, then we unban their account. This includes instances when transgender users are reported by others, but haven't violated any of our community standards."
But the app hasn't really figured out a way to stop people from reporting transgender users for simply being transgender. One problem that Solomon points out is that while profile information is taken from Facebook, gender information is not — and there are 58 genders to choose from on Facebook while Tinder offers just the standard male and female.
Transgender users don't necessarily try to hide their identities, but they do have to choose a gender that may not explain everything about them so they provide the information elsewhere. So, they can't really be accused of being misleading — it's more likely that they're being reported by people being intolerant.
So yeah, online dating still kinda sucks.
[h/t Business Insider]
— —
Have a tip we should know? tips@mediaite.com