Trump Celebrates Andrew McCabe's Firing: 'Lies And Corruption' at 'Highest Levels of the FBI!'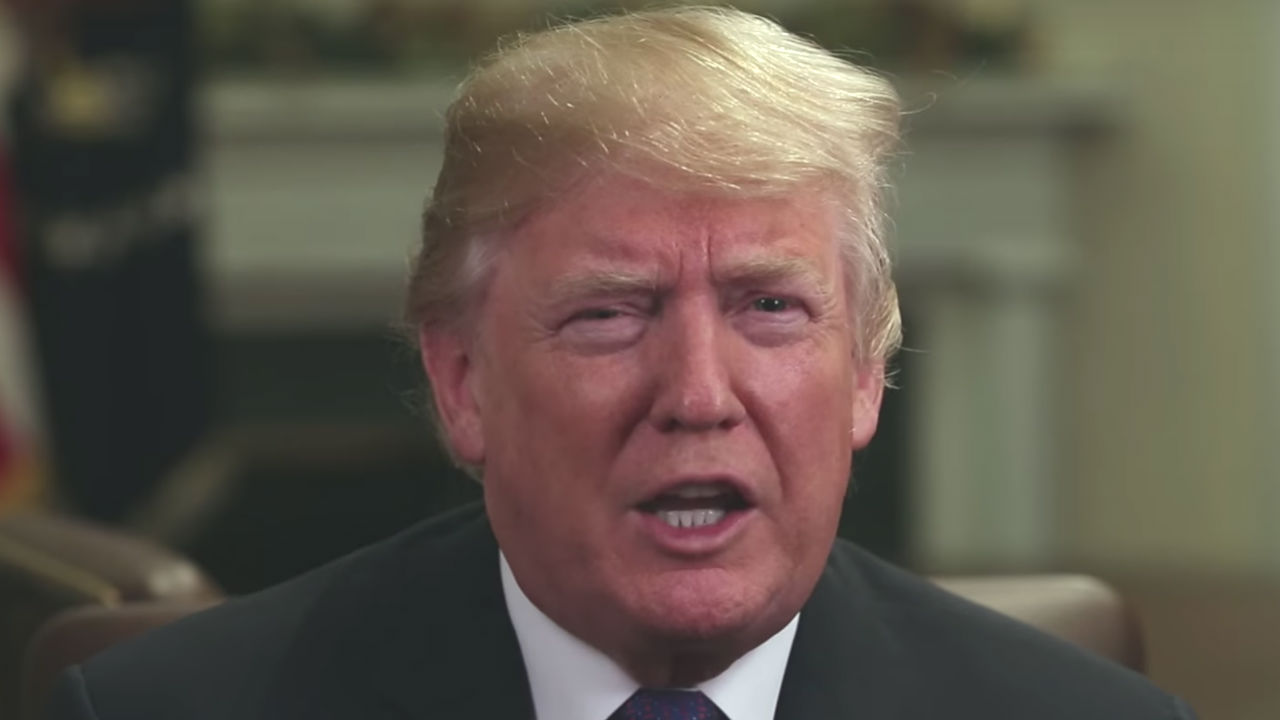 President Trump has officially weighed in on the firing of former deputy FBI Director Andrew McCabe.
Late Friday night, it was announced that Attorney General Jeff Sessions fired McCabe, just two days before receiving his pension.
Well, Trump took the firing as great news.
Andrew McCabe FIRED, a great day for the hard working men and women of the FBI – A great day for Democracy. Sanctimonious James Comey was his boss and made McCabe look like a choirboy. He knew all about the lies and corruption going on at the highest levels of the FBI!

— Donald J. Trump (@realDonaldTrump) March 17, 2018
And let's just say, how he felt about McCabe wasn't exactly a secret.
Problem is that the acting head of the FBI & the person in charge of the Hillary investigation, Andrew McCabe, got $700,000 from H for wife!

— Donald J. Trump (@realDonaldTrump) July 25, 2017
Why didn't A.G. Sessions replace Acting FBI Director Andrew McCabe, a Comey friend who was in charge of Clinton investigation but got….

— Donald J. Trump (@realDonaldTrump) July 26, 2017
…big dollars ($700,000) for his wife's political run from Hillary Clinton and her representatives. Drain the Swamp!

— Donald J. Trump (@realDonaldTrump) July 26, 2017
How can FBI Deputy Director Andrew McCabe, the man in charge, along with leakin' James Comey, of the Phony Hillary Clinton investigation (including her 33,000 illegally deleted emails) be given $700,000 for wife's campaign by Clinton Puppets during investigation?

— Donald J. Trump (@realDonaldTrump) December 23, 2017
FBI Deputy Director Andrew McCabe is racing the clock to retire with full benefits. 90 days to go?!!!

— Donald J. Trump (@realDonaldTrump) December 23, 2017
.@FoxNews-FBI's Andrew McCabe, "in addition to his wife getting all of this money from M (Clinton Puppet), he was using, allegedly, his FBI Official Email Account to promote her campaign. You obviously cannot do this. These were the people who were investigating Hillary Clinton."

— Donald J. Trump (@realDonaldTrump) December 24, 2017
[image via screengrab]
Have a tip we should know? tips@mediaite.com