Trump Urged Mexican Prez to End Border Wall Defiance: 'Cannot Say That Anymore'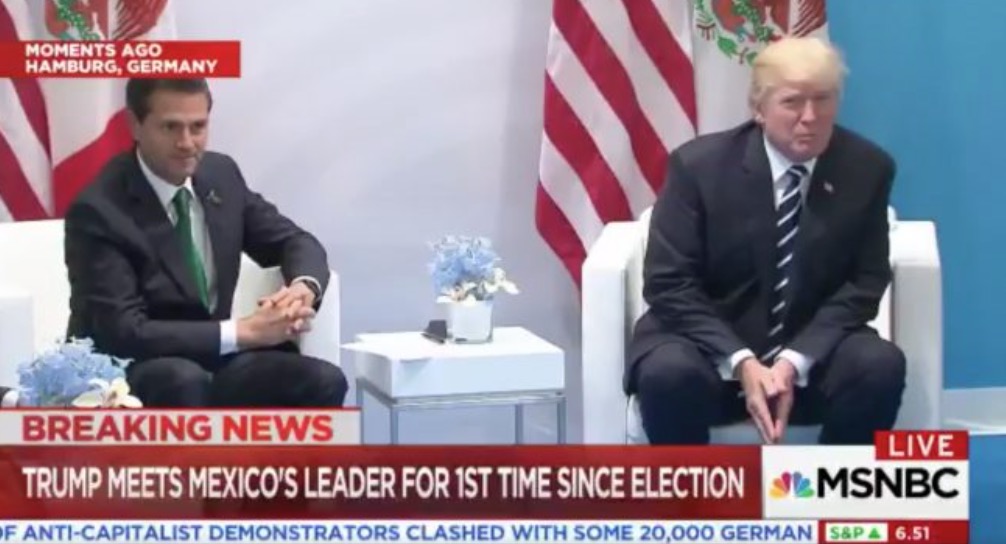 During President Trump's first phone call with Enrique Pena Nieto, he apparently got quite frustrated about how the Mexican president has promised that his country will never pay for a wall along the border.
Washington Post has obtained transcripts from Trump's first presidential conversations with Pena Nieto and Australian Prime Minister Malcolm Turnbull. According to the report, Trump acknowledged that America would have to find another way to fund the wall, but he also warned Pena Nieto that "You cannot say that [you won't pay] to the press."
From the transcript (emphasis from WaPo):
"Because you and I are both at a point now where we are both saying we are not to pay for the wall. From a political standpoint, that is what we will say. We cannot say that anymore because if you are going to say that Mexico is not going to pay for the wall, then I do not want to meet with you guys anymore because I cannot live with that. I am willing to say that we will work it out, but that means it will come out in the wash and that is okay. But you cannot say anymore that the United States is going to pay for the wall. I am just going to say that we are working it out. Believe it or not, this is the least important thing that we are talking about, but politically this might be the most important talk about."
Trump was supposed to host Pena Nieto at the White House shortly after he took office, but the meeting was cancelled after the two leaders traded blows about who's going to cover the wall's construction costs. Trump and Pena Nieto met together during the G20 summit in Germany last month, and Trump said Mexico will "absolutely" reimburse America for the wall.
[Image via screengrab]
— —
>> Follow Ken Meyer (@KenMeyer91) on Twitter
Have a tip we should know? tips@mediaite.com