Trump Spars With Australian Leader Over Refugees: 'I Hate Taking These People'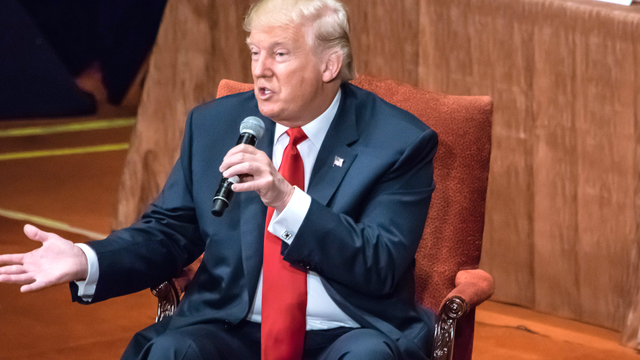 On Thursday the Washington Post published a revealing (but not really that surprising) series of quotes from transcripts of calls between Donald Trump and the leaders of Mexico and Australia.
While the Post led with Trump's tense call with Mexican President Enrique Peña Nieto and demands that he stop publicly refusing to pay for the wall, the fireworks between Trump and Australian Prime Minister, Malcolm Turnbull was arguably even more contentious.
The two leaders, both businessmen turned politicians sparred repeatedly about the status of a 2015 deal agreed to by President Obama to accept refugees currently marooned on the island of Nauru and Papua New Guinea's Manus Island. The roughly 2,000 people were denied entry to Australian and are currently being held in detention camps.
"I hate taking these people," Trump said, according to the transcript, the Post reported. "I guarantee you they are bad. That is why they are in prison right now. They are not going to be wonderful people who go on to work for the local milk people."
Milk people appears to be a reference to the U.S. daily industry.
Turnbull, however didn't back down.
"There is nothing more important in business or politics than a deal is a deal," he said, per the transcript. "You can certainly say that it was not a deal that you would have done, but you are going to stick with it."
The two leaders' relationship has been marked with chilliness since the beginning. Trump reportedly hung up on the Prime Minister during the call, which took place back in January, and Turnbull "jokingly" mocked Trump as a party in Australia in June.
[image via screengrab]
Have a tip we should know? tips@mediaite.com