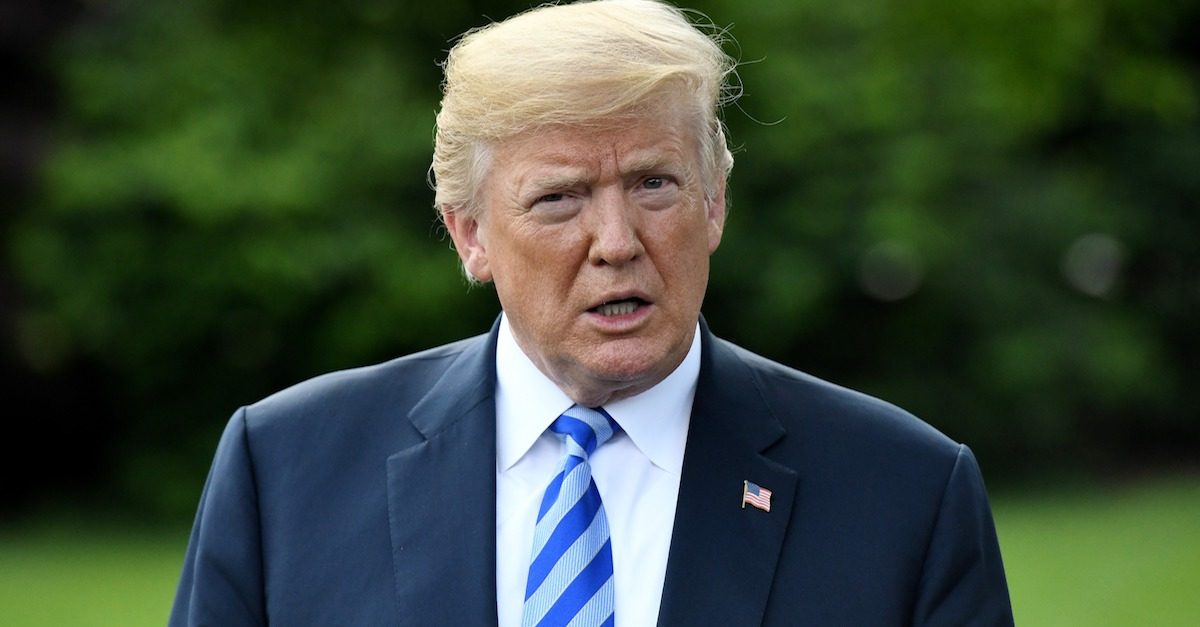 With the Senate expected to reject President Donald Trump's national emergency, POTUS once again took to Twitter with a message to Republican senators.
The White House has been trying to avert defeat. Per the Washington Post, Vice President Mike Pence met with Republican senators yesterday and tried to negotiate:
Key to quelling the GOP revolt is legislation drafted by Sen. Mike Lee (R-Utah) that tries to claw back some emergency powers to Congress and whether the White House endorses some version of it. That would give Republicans who are uneasy about the constitutionality of the Feb. 15 declaration — yet nervous about publicly rebuking Trump — some political cover to side with the president.
This afternoon, as the Paul Manafort sentencing dominated the news, the president tweeted this message to Republicans about how they're "overthinking" the vote:
Republican Senators are overthinking tomorrow's vote on National Emergency. It is very simply Border Security/No Crime – Should not be thought of any other way. We have a MAJOR NATIONAL EMERGENCY at our Border and the People of our Country know it very well!

— Donald J. Trump (@realDonaldTrump) March 13, 2019
Echoing a similar tweet from last week:
Senate Republicans are not voting on constitutionality or precedent, they are voting on desperately needed Border Security & the Wall. Our Country is being invaded with Drugs, Human Traffickers, & Criminals of all shapes and sizes. That's what this vote is all about. STAY UNITED!

— Donald J. Trump (@realDonaldTrump) March 6, 2019
[image via Olivier Douliery-Pool/Getty Images]
Have a tip we should know? [email protected]
Josh Feldman - Senior Editor