Trump Reacts to New Transcripts from Lisa Page's Testimony: Obama's DOJ Was a 'Broken and Corrupt Machine'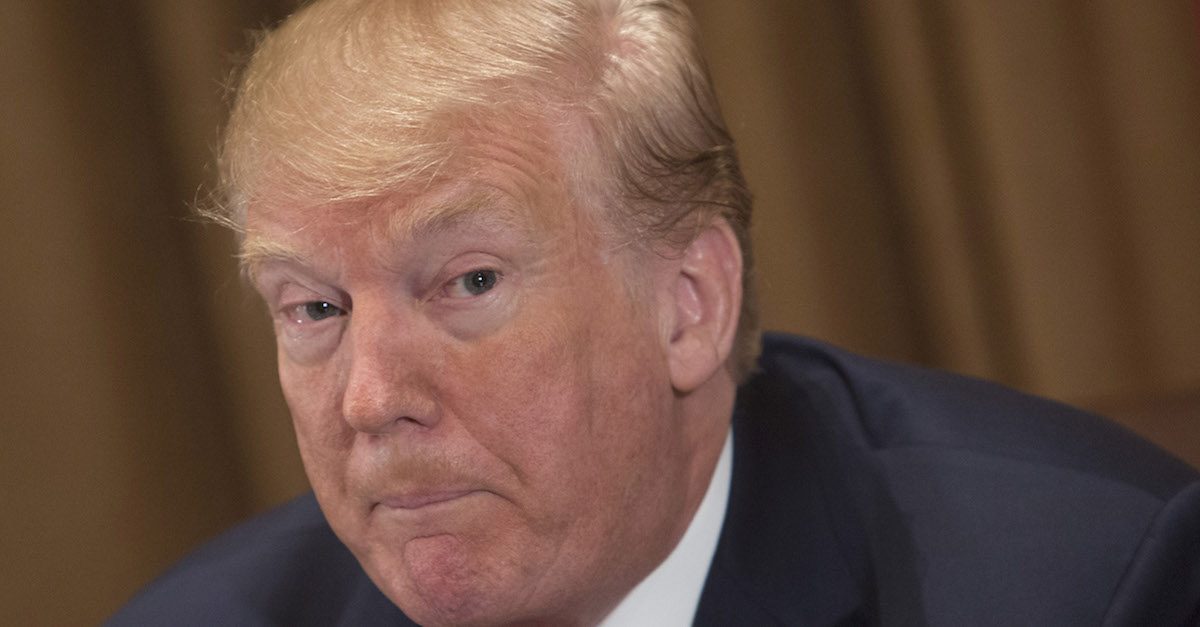 The House Judiciary Committee has released extensive transcripts from Lisa Page's closed-door testimony before them last year, and its shedding some new light on how she defended the FBI from accusations of pro-Hillary Clinton, anti-Donald Trump biases.
Page's private testimony shows she told the committee that the FBI once considered charging Clinton with "gross negligence" in connection with her private email server scandal.
"We did not blow over gross negligence," Page said. "We, in fact, and, in fact, the Director because on its face, it did seem like, well, maybe there's a potential here for this to be the charge. And we had multiple conversations, multiple conversations with the Justice Department about charging gross negligence."
Page went on to suggest that the Obama-era Justice Department urged them away from that idea, saying charging Clinton on that statute was "constitutionally vague and not sustainable."
She claimed that former FBI Director James Comey proposed the gross negligence charge to the DOJ multiple times as he received their advice, and at one point in Page's hearing, Rep. John Ratcliffe (R-TX) asked her if the Department was essentially telling the FBI "'You're not going to charge gross negligence because we're the prosecutors and we're telling you we're not going to.'"
"That's correct," Page replied.
If you were wondering how Trump is responding to this, well…here you go.
The just revealed FBI Agent Lisa Page transcripts make the Obama Justice Department look exactly like it was, a broken and corrupt machine. Hopefully, justice will finally be served. Much more to come!

— Donald J. Trump (@realDonaldTrump) March 13, 2019
Other parts of Page's testimony touch on her controversial text message conversations with her lover, Peter Strzok, about an "insurance policy" to use against Trump if he won the 2016 election.
Page explained that since she and Strzok were both involved with the counterintelligence investigation of possible Russian collusion during the 2016 election, the "insurance policy" was a reference to how the investigation would magnify if Trump became president. The reason for this was that neither of them thought Trump was going to win the election, but if he did, the investigation into members of his campaign team and people in his orbit would become a lot more serious as he gained access to sensitive information.
"If he is not elected, then, to the extent that the Russians were colluding with members of his team, we're still going to investigate that even without him being President, because any time the Russians do anything with a US person, we care, and it's very serious to us. But if he becomes President, that totally changes the game because now he is the President of the United States. He's going to immediately start receiving classified briefings. He's going to be exposed to the most sensitive secrets imaginable. And if there is somebody on his team who wittingly or unwittingly is working with the Russians, that is super serious."
— —
(Image via Chris Kleponis – Pool/Getty Images)
>> Follow Ken Meyer (@KenMeyer91) on Twitter
Have a tip we should know? [email protected]