Trump Reportedly Complained to Staff About Getting Tough Question from AP Reporter at Putin Presser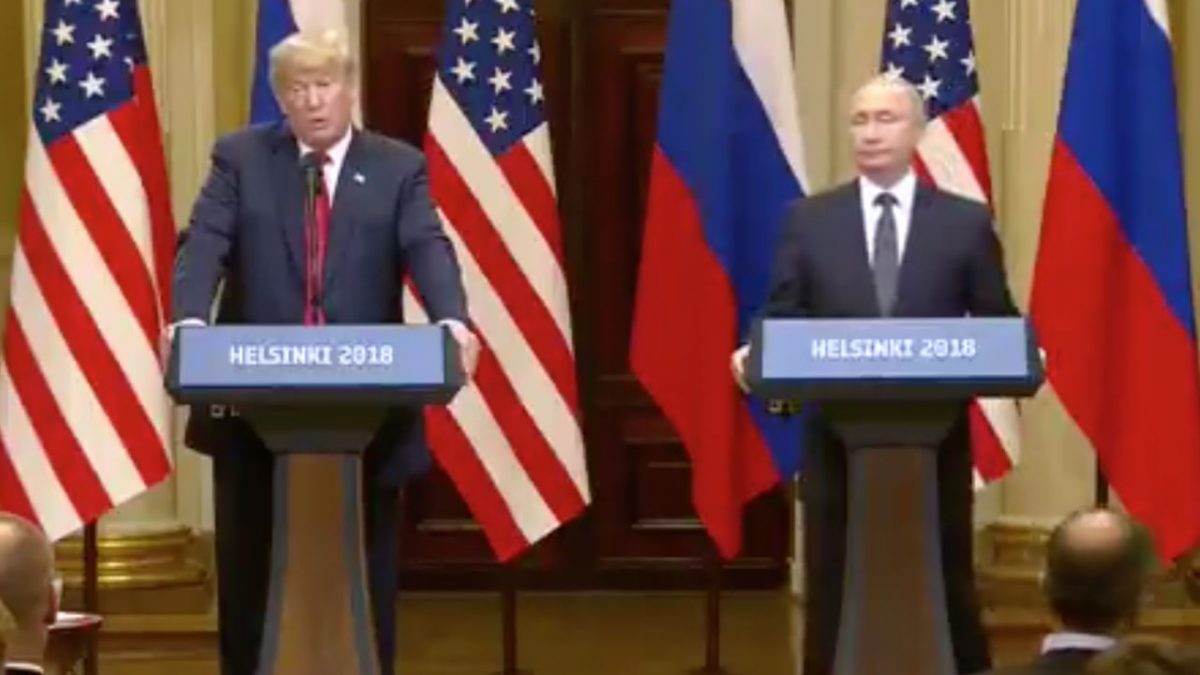 The Washington Post has a big new tick-tock on this week in Russia fallout from inside the White House, particularly on how President Donald Trump stewed a lot over the media.
A lot of the details in the WaPo report ring familiar: Trump initially thought he did the right thing and was proud of his performance, but then he found out he was getting an avalanche of media coverage and his mood soured.
We've seen this week that Trump has, multiple times, trashed the "fake news" for negative coverage of his presser with Putin (overlooking how he received negative coverage on Fox News as well), even using the "enemy of the people" phrase again.
But Trump was particularly incensed by the question that set off all the outrage:
Trump further grumbled about the tough question he was asked by Jonathan Lemire, an Associated Press correspondent, wondering why that reporter had been called on rather than someone who might have asked an easier question.

Lemire asked whether Trump would denounce Russia's election interference to Putin's face, "with the whole world watching," and the president demurred. Aides tried to explain to Trump that nearly any journalist would have asked a similarly pointed question in that moment.

But, as one White House official said, "If you don't like the answer, you don't like the question."
Jonathan Lemire's question to Trump, in case you need a reminder, was, "Just now, President Putin denied having anything to do with the election interference in 2016. Every U.S. intelligence agency has concluded that Russia did… Who do you believe? My second question is: would you now, with the whole world watching, tell President Putin––would you denounce what happened in 2016 and would you warn him to never do it again?"
And, of course, we all saw what happened next.
Trump also apparently came up with that ridiculous "would"-"wouldn't" excuse himself, though advisers had to reassure him this wasn't a concession to the negative coverage, just a clarification.
And on top of everything else, even though the White House has already batted down the idea, people in the White House were freaking out that the President "did not recognize the massive diplomatic and security implications of turning Americans over to an autocratic regime that jails and kills dissidents."
[image via screengrab]
— —
Follow Josh Feldman on Twitter: @feldmaniac
Have a tip we should know? tips@mediaite.com
Josh Feldman - Senior Editor