Trump Says Report He's Worried Don Jr. Broke Law With 'Totally Legal' Trump Tower Meeting is 'Fake News'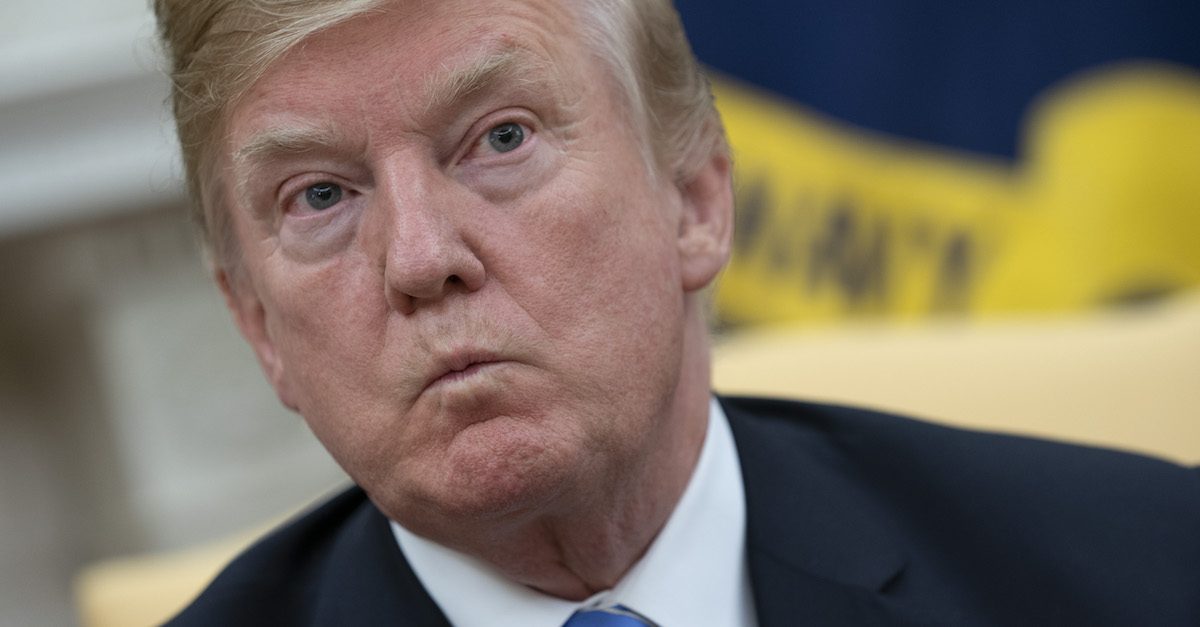 President Donald Trump rejected a report that he's worried his adult son, Donald Trump Jr., may have accidentally broken the law during the 2016 election.
The Washington Post reported this week that Trump is concerned the Mueller probe into his campaign's ties to Russia will have consequences for people close to him. According to one anonymous adviser, he's worried Don Jr. "inadvertently may have wandered into legal jeopardy" with the Trump Tower meeting.
That meeting, held in June 2016, is back in the news since it was reported the president's former lawyer Michael Cohen is claiming Trump knew about it in advance, despite repeated denials.
Don Jr. testified under oath that Trump did not know about the meeting beforehand.
"Fake News reporting, a complete fabrication, that I am concerned about the meeting my wonderful son, Donald, had in Trump Tower," Trump tweeted Sunday morning. "This was a meeting to get information on an opponent, totally legal and done all the time in politics – and it went nowhere." (Huh funny. Remember when the meeting was about adoption?)
"I did not know about it!" Trump added.
Fake News reporting, a complete fabrication, that I am concerned about the meeting my wonderful son, Donald, had in Trump Tower. This was a meeting to get information on an opponent, totally legal and done all the time in politics – and it went nowhere. I did not know about it!

— Donald J. Trump (@realDonaldTrump) August 5, 2018
Trump's on a real tear this morning: he kicked off his Sunday by calling the "Fake News" the "enemy of the people" and declaring "They can also cause War!"
The president followed up those tweets with some rote Russia Witch Hunt blathering:
…Why aren't Mueller and the 17 Angry Democrats looking at the meetings concerning the Fake Dossier and all of the lying that went on in the FBI and DOJ? This is the most one sided Witch Hunt in the history of our country. Fortunately, the facts are all coming out, and fast!

— Donald J. Trump (@realDonaldTrump) August 5, 2018
Too bad a large portion of the Media refuses to report the lies and corruption having to do with the Rigged Witch Hunt – but that is why we call them FAKE NEWS!

— Donald J. Trump (@realDonaldTrump) August 5, 2018
(Photo by Chris Kleponis-Pool/Getty Images)
—
Follow Aidan McLaughlin (@aidnmclaughlin) on Twitter
Have a tip we should know? tips@mediaite.com
Aidan McLaughlin - Editor in Chief