Journalists Fire Back at Trump Tweet Accusing Them of Causing War: Outrageous, Gross, Dangerous, Wrong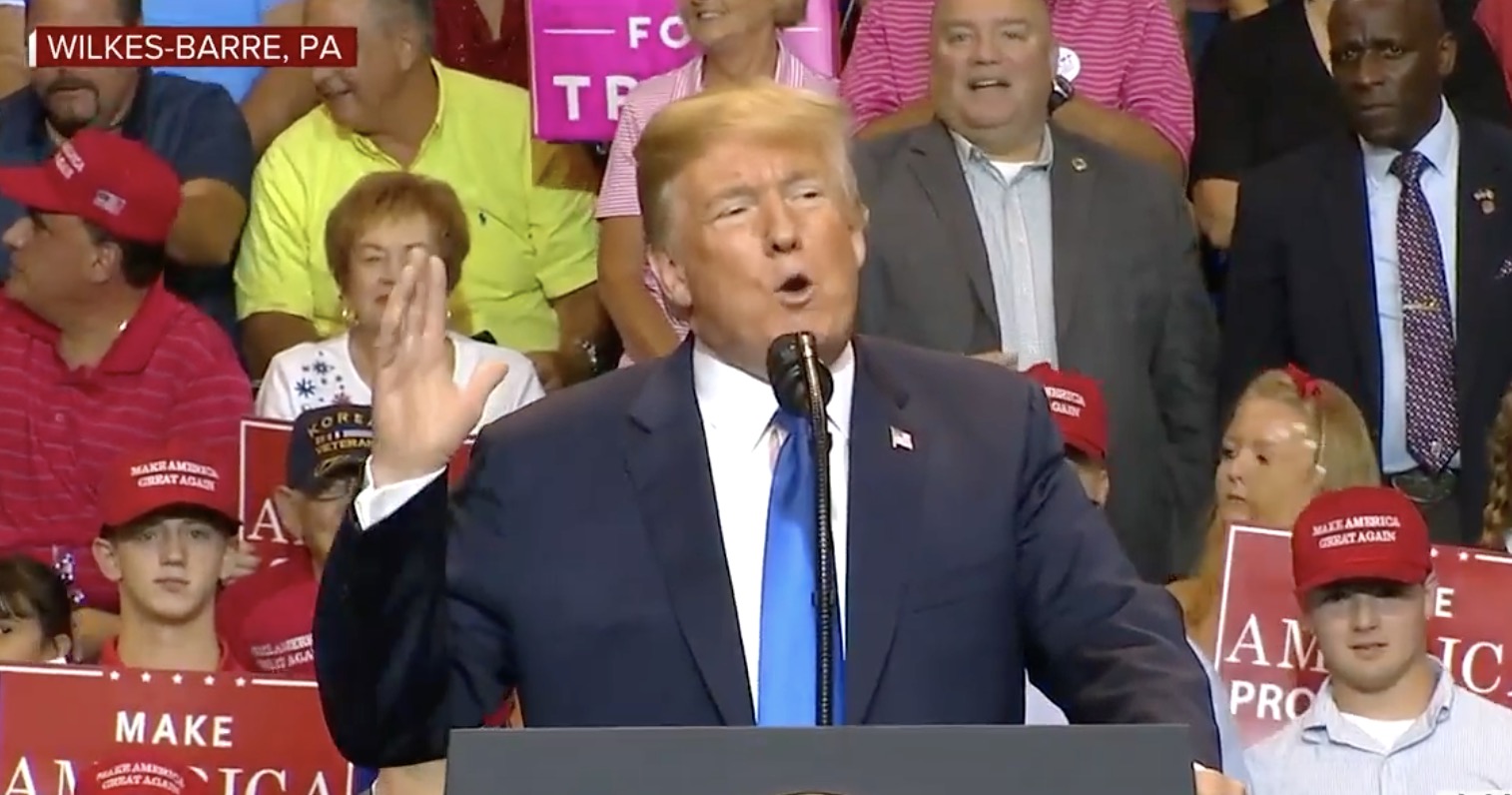 As President Donald Trump escalated his attacks on the media Sunday, reporters went on the defensive, calling out his rhetoric with grave concern.
It started when Trump launched accusations against the press that morning, blasting them as a bunch of "dangerous" and "sick" people with the intent of dividing the public and the capability of inciting war.
"The Fake News hates me saying that they are the Enemy of the People only because they know it's TRUE," Trump tweeted. "They can also cause War! They are very dangerous & sick!"
Journalists pointed out that the president's words were the real danger.
"This is outrageous," MSNBC's Chuck Todd tweeted in response. "I don't know what else to say to someone accusing me and my colleagues of causing war. I know he's baiting us to respond. I'm taking the bait in hopes that rational folks realize this is wrong and dangerous."
New York Magazine's Jonathan Chait also jumped in, noting the president was pushing his "enemy of the people" line even further, calling the warmongering charge bizarre.
Check out the range of reactions below:
This is outrageous. I'm sorry, I don't know what else to say to someone accusing me and my colleagues of causing war. I know he's baiting us to respond. I'm taking the bait in hopes that rational folks realize this is wrong and dangerous. https://t.co/yhS3a8wEaU

— Chuck Todd (@chucktodd) August 5, 2018
Mr. President, I hope you watch today's @ReliableSources segment about rising threats against journalists. We're going to play audio of a recent threat. 11am ET. https://t.co/q6TkbFCntc

— Brian Stelter (@brianstelter) August 5, 2018
this is so gross and dangerous and, fundamentally, insecure https://t.co/KfB20SDZAv

— Sam Stein (@samstein) August 5, 2018
The morning six-pack of Diet Coke has kicked in https://t.co/BEHl9gEgWo

— Charles P. Pierce (@CharlesPPierce) August 5, 2018
Trump is taking "enemy of the people" attack farther, adding bizarre charge of warmongering. I wonder if this is a response to reports that his North Korea deal is a Potemkin facade. https://t.co/zjmdZ4cscW

— Jonathan Chait (@jonathanchait) August 5, 2018
Someone is dangerous and sick. "Enemy of the people" was what the Soviet Communists called persons before killing them. https://t.co/yJGBp5X0uW

— Carl Bildt (@carlbildt) August 5, 2018
I think you can tell when he really believes his own nonsense and when he's trying to gin up a distraction.

This has no specificity, no proper names. No raw, real injury and fury.

This is a scared man. Terrified. Desperate. He can't even fake outrage well.

— Adam Davidson (@adamdavidson) August 5, 2018
It is true that certain members of the media and commentariat cheered on military interventions in Syria that *checks notes* President Trump ordered and bragged about https://t.co/6AzHxMoiSX

— Asawin Suebsaeng (@swin24) August 5, 2018
Cause war? https://t.co/R5piTlVVRd

— Manu Raju (@mkraju) August 5, 2018
[Image via screengrab]
Have a tip we should know? tips@mediaite.com