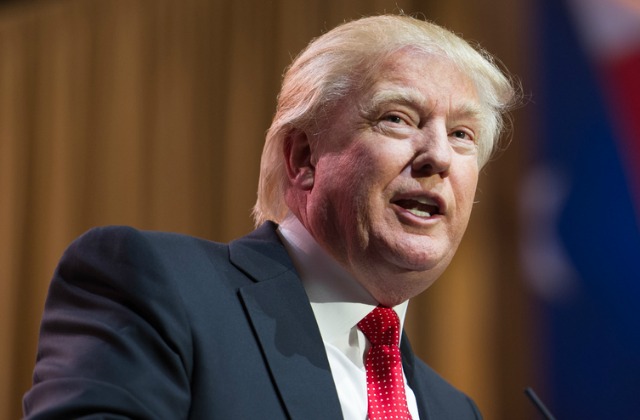 Some opponents of Donald Trump have pledged to do everything in their power to make sure that the President does not survive the duration of his first term in the White House, let alone launch a successful second bid in 2020.
The President has different plans.
According to the Associated Press, the President has chosen his Washington DC hotel to host a big-bucks fundraiser next week in an attempt to get an early start amassing cash for a potential 2020 presidential re-election bid.
Trump campaign director Michael Glassner confirmed the location to The Associated Press on Wednesday, calling it "a premier and convenient choice".
Attending the dinner next week will cost individual donors $35,000, according to the Washington Examiner. For $100,000, contributors can become members of the host committee.
In addition to the main Trump/Pence ticket, the fundraiser is expected to set aside money in the event that their is a challenger to the President from within the Republican party.
Although only five months into his first term, the President has decided it's never too early to prepare for the future.
Mr. Trump officially kicked off his re-election campaign with an FEC filing on inauguration day this year, as the AP notes.
The hotel, located only a few blocks from the White House, received a $200 million renovation that was completed just weeks before Election Day.
According to CBS News, "The venue poses possible ethical and legal questions for Mr. Trump, and is sure to raise questions from Democrats who continue to question the intersection of government and Mr. Trump's business ventures."
[image via Christopher Halloran / Shutterstock.com]
Have a tip we should know? [email protected]