Twitter Busts Out the Full House, Aunt Becky Memes Amid Lori Loughlin's College Admissions Scandal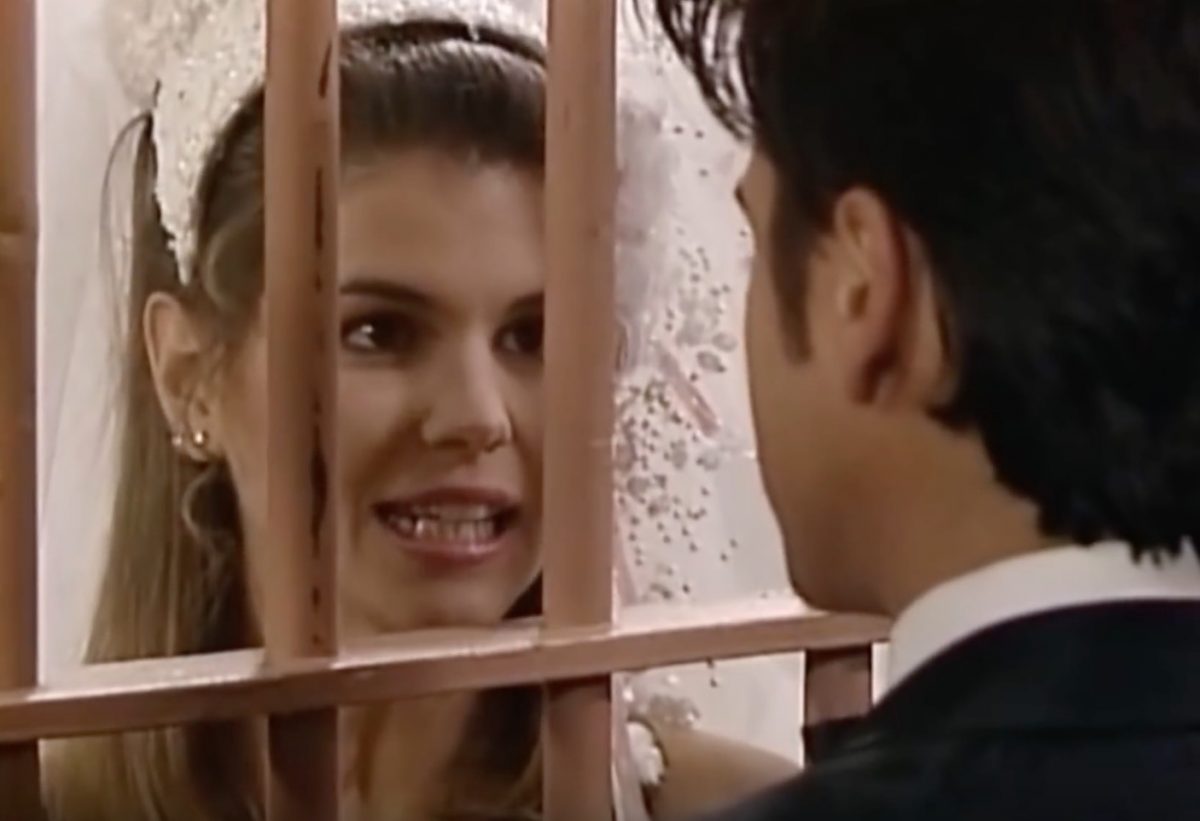 The Internet is blowing up with snarky remarks as people connect Lori Loughlin's Full House character — Aunt Becky — with the breaking news of her alleged involvement in a massive college admissions cheating scandal.
Loughlin was charged alongside fellow actress Felicity Huffman and dozens of other individuals on Tuesday as the Department of Justice announced a bust in what they're calling the "largest college admissions scam ever prosecuted."
The charges stem from allegations that the accused paid large sums of money across several schools to bribe officials so they would accept their kids into prestigious colleges. Several athletic coaches are suspected of accepting bribes so they would pretend certain applicants were notable student athletes, and other exam proctors and administrators stand accused of granting admission to students who were accepted with false academic credentials.
Since Loughlin and her husband are charged with paying the University of Southern California $500,000 so they'd flag their daughters as recruits for the school crew team, some online news followers are complaining that this is ruining their memories of Rebecca Donaldson Katsopolis — aka Aunt Beck. Since the role is the most famous part of Loughlin's acting career, people are cracking jokes about Aunt Becky's fall from grace.
Aunt Becky…SMH pic.twitter.com/xAhBQzORGW

— Yashar Ali ? (@yashar) March 12, 2019
Aunt Becky paid $500,000 to bribe her daughters' way into USC? A HALF A MILLION DOLLARS just to get them into USC? How bad were their grades and test scores? pic.twitter.com/dBpSpdrnnm

— Ooooh Billy Billy Billy Billy (@Old_Billy_Baroo) March 12, 2019
Aunt Becky: "Hey USC, meet my two daughters who are prized recruits. You should totally admit them." pic.twitter.com/2J39jDonuB

— nascarcasm (@nascarcasm) March 12, 2019
When you gotta break aunt Becky out of jail. pic.twitter.com/ouwPjstDnV

— Travon Free (@Travon) March 12, 2019
Aunt Becky on the lam would have made a great Full House episode https://t.co/ejG8VsmRQR

— Ben Jacobs (@Bencjacobs) March 12, 2019
About to start a GoFundMe for Aunt Becky's legal defense under the name "Have Mercy."

— Karen Howell (@karenehowell) March 12, 2019
Aunt Becky still cashing those wake up San Francisco checks! https://t.co/liHZQIsgkX

— kang? (@jaycaspiankang) March 12, 2019
Ah, Aunt Becky, how the tables have turned. pic.twitter.com/kohi5bpp5w

— Michael Anthony Adams (@MichaelAdams317) March 12, 2019
I have incontrovertible video proof that Aunt Becky is actually innocent and is taking the fall for Uncle Jesse. pic.twitter.com/gjGhvUMeYM

— Justin Whang ? (@JustinWhang) March 12, 2019
Aunt Becky's spin-off show is gonna be so good pic.twitter.com/TRr7RrWHIm

— Josh Billinson (@jbillinson) March 12, 2019
How could Aunt Becky do this to Uncle Jesse?

— Jemele Hill (@jemelehill) March 12, 2019
First Aunt Becky witness called to the stand pic.twitter.com/ENEPkOPJBE

— Rob Perez (@WorldWideWob) March 12, 2019
Danny Tanner realizing he's finally gonna get his own show now that Aunt Becky is going to the slammer pic.twitter.com/K9B6lzZkqp

— Syme Shahidi (@syme131) March 12, 2019
— —
>> Follow Ken Meyer (@KenMeyer91) on Twitter
Have a tip we should know? tips@mediaite.com