Twitter CEO Jack Dorsey on Far Right Pundit Who Posted Anti-Semitic Tweets: 'He's Got Interesting Points'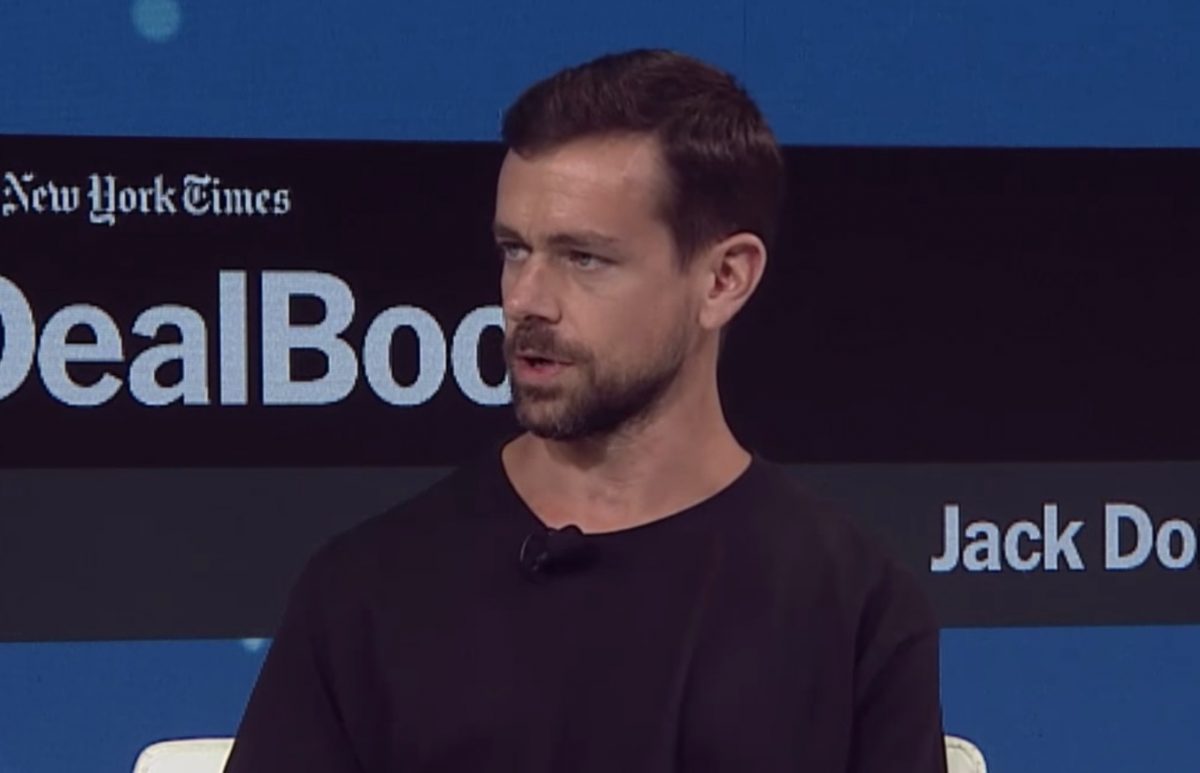 Twitter CEO Jack Dorsey was pressed about his contacts with an alt-right figure during an interview with HuffPost, which he responded to by saying the fringe pundit has "interesting points."
The topic was brought up during Dorsey's lengthy interview with HuffPost's Ashley Feinberg, who interrogated the big tech executive on Twitter's myriad of controversies.
Dorsey's relationship with Ali Akbar, who has a long history of obsessing over which media figures and outlets are "Jewish," began last summer as Twitter faced criticism for allowing Alex Jones to stay on their platform. The Twitter head eventually gave in to calls to ban Jones, but he maintains that Akbar — who has guest hosted Jones's conspiracy network Infowars — is worth listening to.
"During that time, I reached out to a bunch of people," Dorsey said after Feinberg asked about Akbar. "You want to get as many thoughts as possible."
After being asked specifically about Akbar's anti-semitism, Dorsey said doesn't "act on all of his comments."
Feinberg then asked Dorsey about Akbar's specific tweets:
Well, Ali Akbar's had a series of tweets, I'm just going to read a couple excerpts for you. "Anti-white comments from Jewish anti-Trump commentator Bill Kristol." "Jake Tapper who is a Jewish left-leaning journalist." "The conservative Jewish publication The Daily Wire." He has a whole series of these, and he seems like a very specific kind of figure to reach out to. Were you aware of his past comments and his tendency to identify which members of the media are Jews?
Dorsey replied:
I don't act on all of his comments. I listen, and I think that's the most important thing. I was introduced to him by a friend, and you know, he's got interesting points. I don't obviously agree with most. But, I think the perspective is interesting.
Dorsey has faced significant criticism from reporters and progressive activists for failing to properly curb the harassment that occurs on the site, particularly doxing and death threats. He responded to these concerns by vowing to be "more proactive about" harassment, as well as pitching a larger "report button" because the current one "isn't the most obvious and intuitive right now. So that certainly slows things down."
Read the interview here.
Have a tip we should know? tips@mediaite.com