Twitter Gets Snarky After Trump Tweets He Has 'Very Little Time for Watching TV'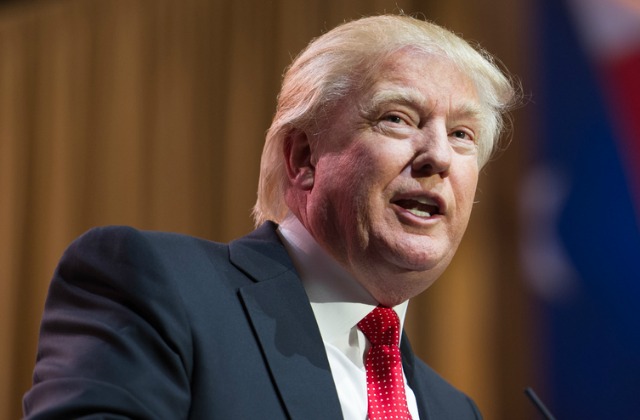 We know that President Trump watches cable news coverage. But this morning he tweeted the following:
The W.H. is functioning perfectly, focused on HealthCare, Tax Cuts/Reform & many other things. I have very little time for watching T.V.

— Donald J. Trump (@realDonaldTrump) July 12, 2017
There have been multiple reports about President Trump watching TV coverage––including today––but there's also the fact that he himself has tweeted in response to segments on (mostly) Fox News.
So the President's suggestion that he has "little time for watching TV" set off some Twitter snark:
9:09 a.m. on MSNBC: @PhilipRucker reports Trump has been watching a lot of TV news the last few days to take in scandal coverage

9:39 a.m.: https://t.co/tATBz3orLV

— Bradd Jaffy (@BraddJaffy) July 12, 2017
He has little time for watching TV pic.twitter.com/NeJnq7zcKj

— Jim Acosta (@Acosta) July 12, 2017
According to the Iron Law Of Trump Saying He's Not Watching TV, Trump will livetweet TV in the next 48 hours. https://t.co/mQveNV773U

— Daniel Dale (@ddale8) July 12, 2017
Your colleagues have very little time for watching TV either. Too busy meeting with lawyers. https://t.co/xfqfcaV946

— Bill Kristol (@BillKristol) July 12, 2017
"I have very little time for watching T.V.," says the president who has had no public events for days and spent the morning tweeting pic.twitter.com/TMLyiHLnQ7

— Mark Berman (@markberman) July 12, 2017
"I have very little time for watching T.V.," I shout out into the void as I settle in for hour twelve of binging Property Brothers

— Josh Billinson (@jbillinson) July 12, 2017
I HAVE VERY LITTLE TIME FOR TWITTER https://t.co/IjWGxufhU3

— christine teigen (@chrissyteigen) July 12, 2017
My life is functioning perfectly, focused on journalism, excercise & health. I have very little time 4 alcohol, Netflix & existential dread. https://t.co/LVAUsjT5cd

— Sam Sanders (@samsanders) July 12, 2017
[image via Christopher Halloran / Shutterstock.com]
— —
Follow Josh Feldman on Twitter: @feldmaniac
Have a tip we should know? tips@mediaite.com
Josh Feldman - Senior Editor