Twitter Reacts With Scorn to Gowdy Announcement: 'Can't Investigate Benghazi 3,821 More Times'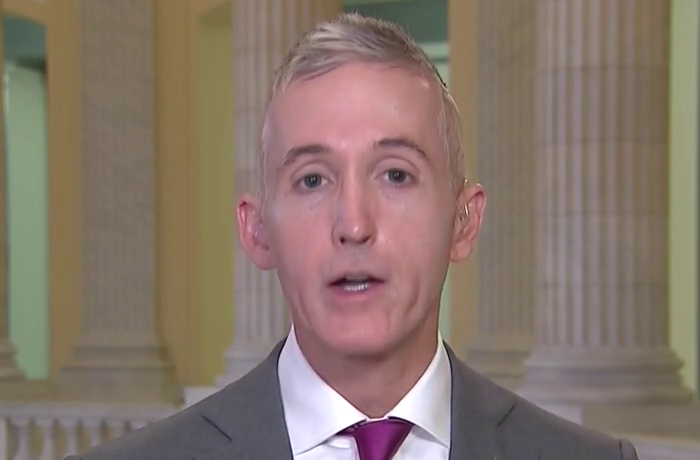 Rep. Trey Gowdy (R-SC) announced today that he will not seek re-election at the end of this term, which coincides with the 2018 midterm election, opening up another seat for a possible Democratic pickup.
This news comes as quite a surprise because, in stark to contrast to someone like Sen. Jeff Flake (R-AZ), Gowdy, by all accounts, could have easily won a re-election campaign.
Gowdy said he is retiring from Congress to return to the "justice system," though details are scant.
"There is a time to come and a time to go. This is the right time, for me, to leave politics and return to the justice system," he wrote in a statement. "Whatever skills I may have are better utilized in a courtroom than in Congress, and I enjoy our justice system more than our political system."
Where, there you have it. He just loves the justice system. Gowdy's statement does not mention a difficult working relationship with President Donald Trump or anyone else in the Republican-controlled House or Senate, which is to be expected.
Also to be expected? Twitter piling on the retiring Congressman, particularly in light of his past attempts to keep the Benghazi investigation running years after its expiration date. Oh yeah, there were also a whole lot of bad hair jokes.
One colleague, however, urged on Twitter for Gowdy to reconsider his resignation.
Gowdy's forthcoming departure makes 36 Republicans leaving the House at the end of their terms, which amounts to one in six members.
[image via screenshot]
—
Follow Lawrence Bonk (@sidescrollers) on Twitter
Have a tip we should know? tips@mediaite.com