U.S. Diplomats in Cuba Suffer Severe Hearing Loss After Attack From 'Covert Sonic Device'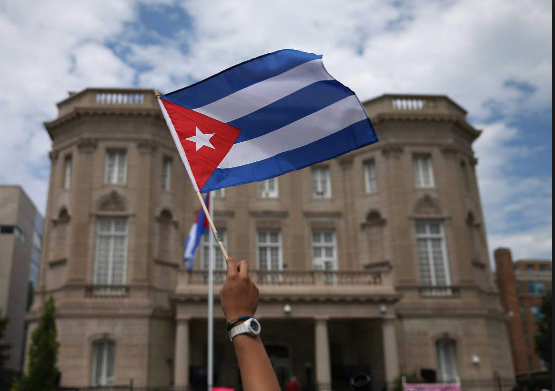 Five American diplomats in Havana, Cuba have experienced severe hearing loss and have had to return home in what has been discovered as a deliberate attack using a "covert sonic device", according to the Associated Press.
In 2015, President Barack Obama reopened the American embassy in Cuba in an attempt to improve diplomatic relations with the country. He sent several diplomats, the same ones that began noticing hearing loss in 2016.
When their symptoms became severe in the fall of 2016, leading some to return home, U.S. officials began an investigation as to why. This was when they found the inaudible sonic device either in or around their homes.
The officials are not sure if the weapon was just an attack, or was intended to serve another purpose. Most recently on May 23, State Department spokeswoman Heather Nauert said the U.S. have responded by expelling two Cuban diplomats from their embassy in Washington.
"We requested their departure as a reciprocal measure since some U.S. personnel's assignments in Havana had to be curtailed due to these incidents," Nauert said. "Under the Vienna Convention, Cuba has an obligation to take measures to protect diplomats."
The Cuban Foreign Ministry got involved thereafter, and launched their own "exhaustive, high-priority, urgent investigation at the behest of the highest level of the Cuban government." The Ministry said the removal of the two Cuban diplomats was "unjustified and baseless." The Cuban government denied involvement and released a statement that they "never permitted, nor will permit, that Cuban territory be used for any action against accredited diplomatic officials or their families."
Officials are also looking into the possibility that the incidents were carried out by a third country such as Russia, possible without the knowledge of Cuban officials.
Both the U.S. and the Cuban investigations are still underway.
Have a tip we should know? tips@mediaite.com