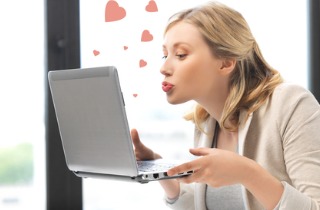 An American was arrested and pled guilty mere weeks ago for trying to join ISIS, but he wasn't the only one. This time, however, there's a twist: this 19-year-old girl was arrested for trying to join ISIS because… erm, well.. she fell in love with one of the fighters online.
According to ABC News, U.S. authorities confirmed they arrested Shannon Conley on charges of conspiracy to provide material support to a designated foreign terrorist organization. And the affidavit explains she did it because of her overseas suitor, who was apparently a 32-year-old Tunisian man.
And if you're curious whether Conley was in her right mind when she made this decision… well, here.
"When Conley told the suitor she wants to provide his camp with medical services and training, he told her that was good because they needed more nurses," the affidavit read.

"Conley stated that she was aware that her plans were potentially illegal and she could possibly get arrested, and therefore she has no intention to return to the U.S.," the account read. "Conley mentioned an incident where an individual was arrested for attempting to go fight in Syria. She told [investigators] there was nothing they could do to change her mind and that she was still going, although she admitted, 'I know things can go terribly wrong.'

"When asked if she would engage in actual combat on the battlefield, Conley said, 'If it was absolutely necessary, then yes. I wouldn't like it … but I would do it,'" according to the affidavit.
And apparently U.S. officials repeatedly tried to warn her against this, not to mention her parents. See, this is where the phrase "I'd do anything for love, but I won't do that" would have come in handy…
[h/t ABC News]
[image via Shutterstock]
— —
Follow Josh Feldman on Twitter: @feldmaniac
Have a tip we should know? [email protected]
Josh Feldman - Senior Editor