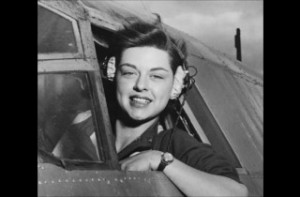 Welcome to Undercovered: our new daily feature bringing attention to excellent reporting and stories we feel deserve a larger audience.
—
After being disallowed the honor, female pilots who served in World War II are now permitted to be buried in Arlington National Cemetery.
On May 20, President Obama signed into law a bill that allows members of Women's Airforce Service Pilots (WASP) to be interred in Arlington with full military honors. The bill passed the House and Senate in a rare moment of unanimous bipartisanship.
The women pilots flew Army planes across the country, taking part in noncombat missions to free up male pilots for combat. They transported cargo, helped train pilots on how to operate the aircraft and instruments, and towed targets for live-ammunition air-to-air gunnery practice and ground-to-air anti-aircraft practice.

But the female pilots also faced cultural and gender bias against women serving in nontraditional roles. They were considered civilians throughout their wartime service.

"If a girl got killed, her parents didn't get anything, not even a flag — nothing," WASP Barbara Erickson London told CBS News during an interview in 2014. "Not even any acknowledgement that their daughter had been in the military."

It wasn't until 1977 that they were given veteran status. In 2002, Arlington Cemetery's superintendent said the women would finally be allowed to have their ashes placed at Arlington with military honors.

In 2009, all WASPs were awarded the Congressional Gold Medal, one of the highest honors Congress can bestow.
In 2015, the privilege to be buried in ANC was revoked in a memo by former Army Secretary John McHugh. The bill signed by the president this month is a corrective to that decision.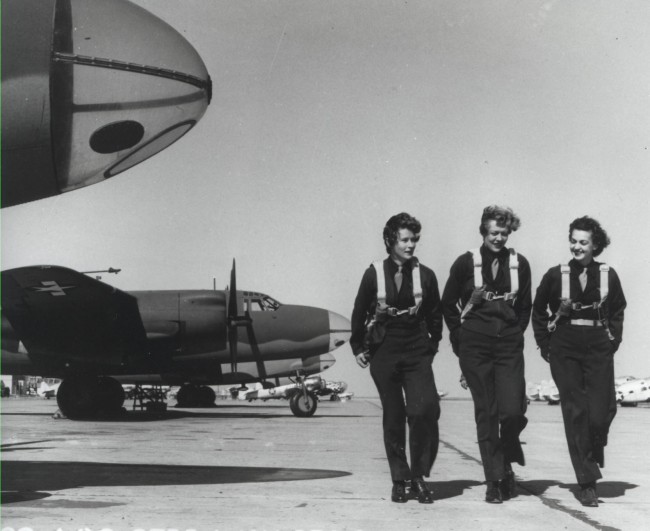 "If they were good enough to fly for our country, risk their lives and earn the Congressional Gold Medal, they should be good enough for Arlington," Sen. Barbara Mikulski (D-MD), who introduced the bill, told the Washington Post.
Sen. Joni Ernst (R-IA) was a co-sponsor in the Senate, and the House bill was sponsored by Martha McSally (R-AZ).
"The Women Airforce Service Pilots courageously answered their country's call in a time of need. … [They blazed] a trail for the brave women who have given and continue to give so much in service to this nation since," Obama said at the bill's signing.
"Today we have righted a terrible wrong so Women Airforce Service Pilots can once and for all be laid to rest alongside our nation's patriots at Arlington National Cemetery," Mikluski said in a statement.
For more information about the Women's Airforce Service Pilots visit the Air Force Historical Support Division here.
—
[images: (top) Elizabeth L. Gardner, WASP, at the controls of a B-26 Marauder, c. 1942-1945. Department of Defense, via Wikicommons; (center) WASPs on Runway, Laredo, Texas. US Air Force Historical Support Division.]
"Undercovered" is a new daily feature from Mediaite, bringing attention to stories that warrant more attention. If you have an idea or a tip, please email us at Undercovered@mediaite.com
Have a tip we should know? tips@mediaite.com