USA Today Suspends Columnist (Instapundit) for a Month Over 'Run Them Down' Charlotte Tweet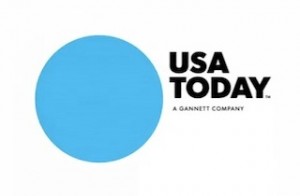 The USA Today columnist who tweeted "run them down" during the rioting in Charlotte has been suspended by the paper for a month.
Law professor Glenn Reynolds tweeted out those three words in response to vehicles in Charlotte being surrounded and blocked by protesters and rioters, and he was suspended on Twitter for a few hours today.
He's clearly not happy about being targeted by Twitter like that:
Twitter has unblocked my account on condition of deleting the offending tweet. I've done so, but it's here:: https://t.co/DDkZd2el6Y

— Instapundit.com (@instapundit) September 22, 2016
Not suspended. https://t.co/301h0wkYn3

— Instapundit.com (@instapundit) September 22, 2016
Well, USA Today was also disturbed by the tweet and has suspended his column for a month.
According to Politico, USA Today editorial page editor Bill Sternberg said that the tweet "can be interpreted as an incitement to violence" and was a violation of the standards they expect of their columnists.
Reynolds has a statement on USA Today's website saying, "I didn't live up to my own standards, and I didn't meet USA TODAY's standards. For that I apologize, to USA TODAY readers and to my followers on social media."
However, he did seek to clarify his intent:
Those words can easily be taken to advocate drivers going out of their way to run down protesters. I meant no such thing, and I'm sorry it seemed I did. What I meant is that drivers who feel their lives are in danger from a violent mob should not stop their vehicles. I remember Reginald Denny, a truck driver who was beaten nearly to death by a mob during the 1992 Los Angeles riots. My tweet should have said, "Keep driving," or "Don't stop."
I have always supported peaceful protests, speaking out against police militarization and excessive police violence in my USA TODAY columns, on my website and on Twitter itself. I understand why people misunderstood my tweet and regret that I was not clearer.
[image via screengrab]
— —
Follow Josh Feldman on Twitter: @feldmaniac
Have a tip we should know? tips@mediaite.com
Josh Feldman - Senior Editor