Wait, Did the Westboro Baptist Church Cameo in the Batman v Superman Trailer?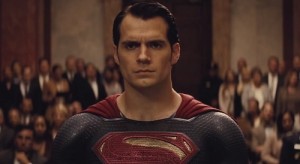 Just in case you live in cave somewhere, incapable of connecting to a decent Wi-Fi network, the latest trailer for Batman v Superman: Dawn of Justice dropped online. The sequel to Zack Snyder's 2013 film Man of Steel, it hopes to kickstart Warner Bros. and DC Comics' own cinematic universe — one they hope will rival Marvel's box office hit incubator over at Disney.
Whether you're an obsessive geek like myself, just a fan of the movies, or a total comic book greenhorn, one thing sticks out in this trailer — the emphasis on Henry Cavill's Superman being an illegal alien. You know, of the same stock that Donald Trump thinks are flooding over the Texas/Mexico border and raping and killing everybody. So of course it's rife with contemporary political symbolism.
One of the most notable shots comes in at the 0:13 mark, when Supes flies down to the steps of the Capitol building in Washington D.C. to attend a hearing orchestrated by Holly Hunter, who plays a senator. Protesters surround the area, and many are holding signs to picket the Kryptonian. A few look rather familiar.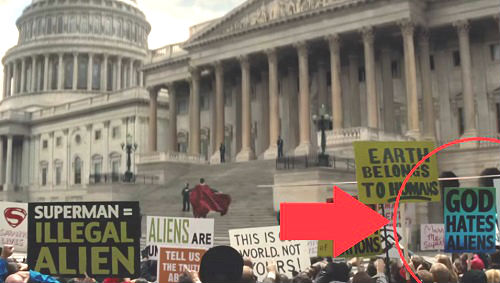 Why yes, that's a "GOD HATES ALIENS" sign in the same vein as the famous "GOD HATES ___" signs used by the Westboro Baptist Church. You know, the folks who picket the funerals of American military veterans and homosexuals, as well as any event they deem offensive.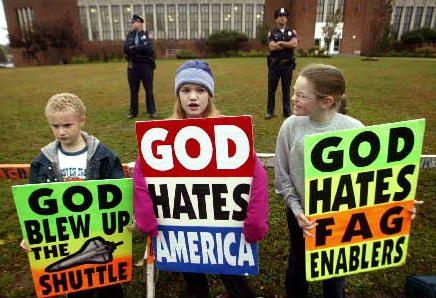 Kudos on the political symbolism and the contemporary relevancy, Snyder. May someone will be inspired by this allusion to ask Trump a rather important question at one of his campaign stops: "Excuse me, Mr. Trump. What do you plan to do about the illegal Kryptonian who's been living among us for decades?"
Check out the trailer below, courtesy of Warner Bros.:
[Image via screengrab]
— —
>> Follow Andrew Husband (@AndrewHusband) on Twitter
Have a tip we should know? tips@mediaite.com