New photos and videos published to Facebook by Bobby Hilton of Cincinnati, Ohio allegedly reveal the excessive use of force employed by police during an arrest at the Fairfield Aquatic Center, 20 miles north of Cincinnati.
As BuzzFeed notes, the event in question occurred on June 9. It all began when a staff member at the pool stopped a boy from entering because he wasn't wearing proper attire. Not too long after that, the group the boy arrived with was asked to leave. That's when things went bad: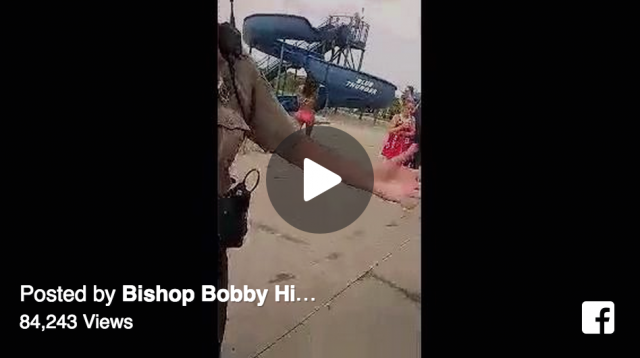 Krystal Dixon, a mother of one of the group's children, "aggressively confronted pool staff." According to the official report, after police became involved, Dixon pushed an officer and asked one of the kids to grab her taser. The whole affair erupted into a fight between Dixon's group and the police on the scene. In the end, Krystal, her sister Maya, a 12-year-old girl and a 15-year-old boy were all arrested.
In a 911 call obtained by a Cincinnati TV station, one of the aquatic center's staffers explained, "Everything's going crazy and they're videotaping, trying to make it look like a racist thing and it's not at all. They were breaking our policy and we told them they couldn't be here anymore and it's really scary and I don't feel safe."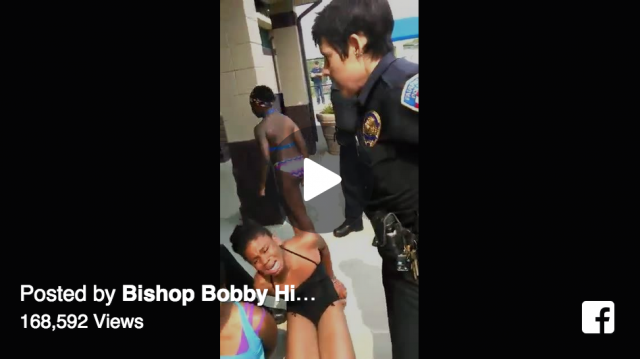 Hilton, who serves as president of the National Action Network's Greater Cincinnati Chapter, posted the materials onto his Facebook page a week later on Tuesday. He'd been given access to them after the families of those arrested reached out to him. Hilton also gave a press conference:
[h/t BuzzFeed]
[Image via Facebook]
— —
>> Follow Andrew Husband (@AndrewHusband) on Twitter
Have a tip we should know? tips@mediaite.com