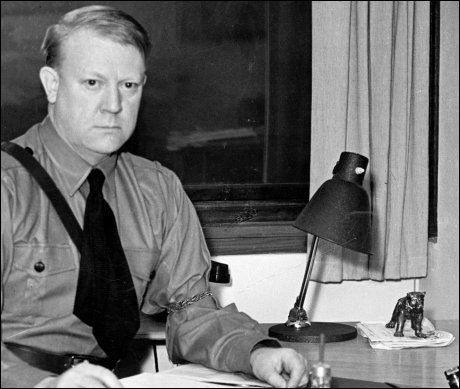 Twitter's trending bar is usually filled with famous people, current events, or some new fad, but Wednesday morning there was a word that is unfamiliar to some: quisling.
Dictionary.com defines quisling as "a person who betrays his or her own country by aiding an invading enemy, often serving later in a puppet government." The word comes from the World War II era pro-Nazi leader of Norway named Vidkun Quisling.
His last name is now used to define a person who stands complacent while their government does something wrong, or acts as a puppet.
The word has resurfaced recently because of President Donald Trump's reaction to the violence in Charlottesville, in which a woman was killed by a white supremacist. Trump said there is "blame on both sides" and that both groups have "very fine people," leading many to be outraged and calling him "racist."
Since them, numerous media figures have been calling for people in Trump's cabinet to step down. On Wednesday morning Nicolle Wallace called for them all to resign, saying "if they don't resign en masse this morning, they're forever tainted with the stench of what he did yesterday." Which is a continuation of her rant yesterday, in which she asked who would be the next to resign in the White House, "Which one of you can't live with yourselves for working for a guy that elicits praise from David Duke?"
With quisling trending on Twitter, it seems Wallace is not alone.
Have a tip we should know? tips@mediaite.com