What Is She Drinking? Inside the #Soto Hearings, As Viewed from Our Twitter Feed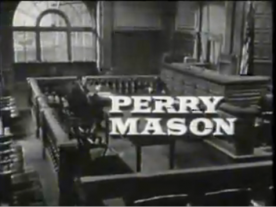 Some things are better in small doses. The (it goes without saying, enormously important) Sonia Sotomayor hearings as viewed from PBS are long and tedious, and mostly unable to hold our attention (also empty today! Where did everyone go?). The #Soto hearings as viewed from our Twitter feed, however, are sharp, funny, edifying, and engaging! Why does she have two glasses of liquid? Is Al Franken about to do a stand-up routine? Why is Soto talking about shooting Coburn? How come everyone is suddenly talking about Perry Mason?
Salon's Mike Madden is providing first hand (funny) coverage from inside the room, so if you had to pick one #soto to follow he'd be it. However also we've interspersed our roundup with other fun tidbits from Twitterland.
@mikemadden: And now… Leahy's at the far end of the podium and Franken's in the chair. "Quickest rise of any senator in history," Sessions says.

@mikemadden: Actually, Franken's mic is working, but Leahy's isn't. "I'll change places with you," Franken offers.

@mikemadden: Microphones aren't working in #Sotomayor hearing now. Yell it out, Leahy!

@SteveKrak: Sen. Al Franken is now LITERALLY reading from his "pocket Constitution." Good – while other 17 senators do Q&A he can study up.

@fimoculous: Al Franken's first question To Sotomayor is about NET NEUTRALITY?!?! C'mon, you gotta love that guy.

@mikemadden: Franken: "It amazes me that you wanted to become a prosecutor based on that show, because in 'Perry Mason,' the prosecutor lost every week."

@lehmannchris: It would be very easy, watching CNN's Sotomayor coverage with the sound off, to form the conviction that Jeff Toobin is president.

@anamariecox: HIVE MIND: Is there a way to watch the #sotoshow on my iPhone (3GS)?

@ mikemadden: Air conditioning is now toast in the #Sotomayor hearing. Good thing they're breaking for lunch and closed-door session soon.

@mikemadden: Lights suddenly dim, air conditioning stops, #Sotomayor's mic cuts out. "That was not a warning from above," Leahy says.

@mikemadden: Sen. Amy Kloubchar's mom called her to say, "I watched Sen. Feinstein [asking questions], and she was brilliant. What are you going to do?"

@TheFix: Sotomayor: "I am not an expert in marijuana growing" Bullet dodged ;)

@mikemadden: Democrat Sheldon Whitehouse, possibly the least Puerto Rican person in history, busts out some Spanish and wins a laugh from #Sotomayor.

@mikemadden: #Sotomayor says if she goes, gets a gun and shoots Coburn, that would probably not be legal under New York law.

@SteveKrak: Judge #Sotomayor just gave Daily Show perfect out-of-context clip: describes going home, getting a gun and shooting Sen. Coburn

@mikemadden Most of the Dems who have already questioned #Sotomayor seem to have, uh, gotten lost on their way to hearing. Most of GOP is here, though.

@MarkKnoller: Notice 2 glasses in front of Judge Sotomayor. My colleagues say one is Sprite – to help her if blood sugar falls.

@TheFix: Arlen Specter is NOT helping himself in his Democratic primary fight with his questioning of Sotomayor.
Have a tip we should know? tips@mediaite.com