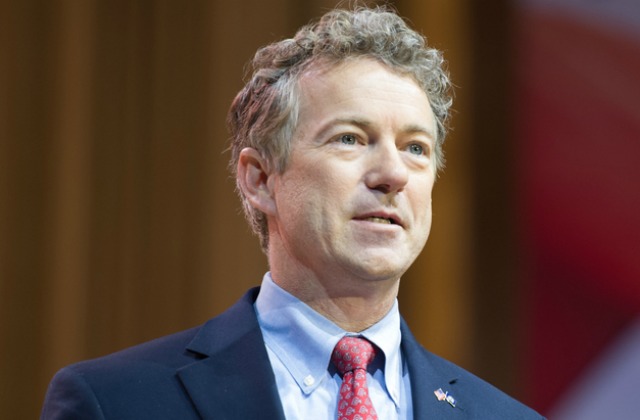 A Kentucky man has been arrested for assaulting Senator Rand Paul in his home on Friday.
The assailant, Rene Boucher, is a 59-year-old Bowling Green, Kentucky resident who is being held in jail with a $5,000 bond and faces a year in prison, according to The Bowling Green Daily News. Due to Boucher's attack, the Republican senator has suffered "minor injury."
The doctor is a registered Democrat and has frequently posted on his Facebook page about politically polarizing issues, writes Fox News. Given this information — and the fact his victim is a sitting GOP senator — police are investigating this incident to see whether or it was a politically motivated attack, similar to the shooting of Congressman Steve Scalise over the summer.
Boucher has been charged with one count of assault in the fourth degree. However, no reports detail how exactly the doctor attacked Paul or if he used any weapons or items to do so. Fox News reported the incident occurred while the senator was outside his home mowing the lawn and noted a neighbor claims the two men had been arguing about land they share.
In a statement, the lawmaker's office said, "[Paul] was blindsided and the victim of an assault. The assailant was arrested, and it is now a matter for the police. Senator Paul is fine."
Boucher is employed as an anesthesiologist, reports Heavy, who graduated from Des Moines University College of Osteopathic. The site also reports Boucher invented a pain relief product called a Therm-a-vest that was for sale through QVC.
[featured image via screengrab]
Follow the author on Twitter (@calebecarma).
Have a tip we should know? tips@mediaite.com