White House Aides Reportedly Showing Trump Selective Polls 'To Make Him Feel Good'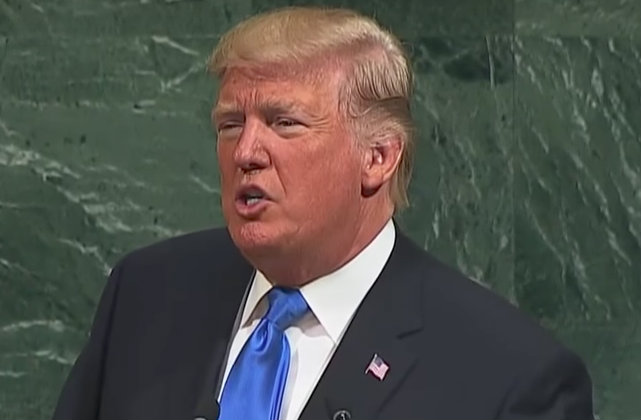 Earlier this week, President Donald Trump took to Twitter to tout a Rasmussen poll that showed that the majority of Americans disapproved of him. The way Trump framed it, however, was to indicate that the mainstream media was lying by saying his poll numbers were in the 30s. Instead, Rasmussen having him at 46% was fair because they were "one of the most accurate polls" and that "some people" think his job approval numbers "could be in the 50s."
Now, since boasting about a poll that still finds him underwater, Rasmussen has dropped to 42% and RealClearPolitics has his average at 38.4% with only one other recent poll above 40%. (HuffPost Pollster has his average at 39.1%.)
So, one wonders, why exactly does Trump think his poll numbers could be in the 50s and that it is fake news that they're in the 30s? According to Politico, it's because White House aides are selectively showing the president polls in an effort to improve his mood.
Aides in the White House often show Trump polls designed to make him feel good, according to aides and advisers. Usually they're the ones that focus just on voters who cast ballots for him in 2016 or are potential Trump supporters —Trump's base—but occasionally include public polls like Rasmussen, depending on what the numbers say.
Per one adviser, the polls are all about Trump's loyal voters, as he "cares about the base." IT was pointed out that last month the White House sent internal poll numbers to over a dozen lawmakers in an effort to get them behind tax reform.
[T]he polls delineated by the president's base, steady Trump voters, soft Trump voters, lean Dem independent voters, white working class men, suburban women. For example, in New Jersey's seventh congressional district, a wealthier stretch that includes Trump's Bedminster golf club, 72.7 percent of the president's base approves of him, while 67.9 percent of Republicans approve, internal polls obtained by POLITICO show. There was no data on his approval rating overall.
Chris Christie said he thought Trump would "be a little less in campaign mode than he's been" but that Trump must feel that is what he "has to do." Still, the New Jersey Governor stated he was "suprised" by it.
[image via screengrab]
—
Follow Justin Baragona on Twitter: @justinbaragona
Have a tip we should know? [email protected]