Who Is Sam Bacile? Director Of Film That Allegedly Sparked Violent Protests Currently In Hiding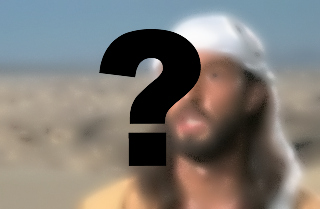 See updates at bottom of post
Most reports contend that the recent wave of violent protests in North Africa — which left U.S. Ambassador to Libya Christopher Stevens and several others dead — were a response to an independent film made in the United States in which the Muslim prophet Muhammed is mocked and portrayed as a buffoon. However, the film's producer and director Sam Bacile seems to be a man of mystery.
Not much is known about him, except that he is an Israeli-American real estate developer living in California. Multiple publications have identified him as being 56 years old, but the Wall Street Journal wrote that he is 52.
In the wake of the angry assaults by ultra-conservative Muslims in Egypt and Libya, Bacile has reportedly gone into hiding, telling the Associated Press that "Islam is a cancer, period." He also told AP he believes the two-hour movie, titled Innocence of Muslims, will help Israel by exposing Islam's hypocrisies.
Bacile recruited the help of 100 unidentified Jewish donors to finance the $5 million movie, which he shot in three months last year in California. He also reportedly hired 45 crew members and 60 actors for the production.
The filmmaker told the Times of Israel that distribution offers have been declined for now, but he told the AP that it has been shown once to a mostly-empty theater in Hollywood.
He is unsure who dubbed the trailer into Arabic, but that translated version has made the rounds in Egyptian media lately, leading to yesterday's violent protests.
Bacile understands why his film is so controversial abroad right now: "The main problem is I am the first one to put on the screen someone who is [portraying] Muhammad. It makes them mad," he said.
But another statement reveals that he may be interested in eventually provoking more than just religious Muslims: "But we have to open the door. After 9/11 everybody should be in front of the judge, even Jesus, even Muhammad."
It appears as though there is no official website for Bacile's film or real estate ventures, and he has seemingly no social media presence.
UPDATE: Jeffrey Goldberg over at The Atlantic got a hold of one of the film's consultants, Steve Klein, who told Goldberg that "Bacile" is, in fact, a pseudonym and that the film director is likely not an Israeli Jew as previously reported:
Klein told me that Bacile, the producer of the film, is not Israeli, and most likely not Jewish, as has been reported, and that the name is, in fact, a pseudonym. He said he did not know "Bacile"'s real name. He said Bacile contacted him because he leads anti-Islam protests outside of mosques and schools, and because, he said, he is a Vietnam veteran and an expert on uncovering al Qaeda cells in California. "After 9/11 I went out to look for terror cells in California and found them, piece of cake. Sam found out about me. The Middle East Christian and Jewish communities trust me."

He said the man who identified himself as Bacile asked him to help make the anti-Muhammad film. When I asked him to describe Bacile, he said: "I don't know that much about him. I met him, I spoke to him for an hour. He's not Israeli, no. I can tell you this for sure, the State of Israel is not involved, Terry Jones (the radical Christian Quran-burning pastor) is not involved. His name is a pseudonym. All these Middle Eastern folks I work with have pseudonyms. I doubt he's Jewish. I would suspect this is a disinformation campaign."
Klein also told Goldberg that only 15 people were associated with the making of the movie, possibly contradicting Bacile's claim that there were 100 Jewish donors and that 45 crew members and 60 actors were hired:
He said that there are about 15 people associated with the making of the film, "Nobody is anything but an active American citizen. They're from Syria, Turkey, Pakistan, they're some that are from Egypt. Some are Copts but the vast majority are Evangelical."
— —
>> Follow Andrew Kirell (@AndrewKirell) on Twitter
Have a tip we should know? tips@mediaite.com