Viewers were so busy responding to Republican presidential candidate Donald Trump's suggested Starbucks boycott, they failed to notice a woman in the stands behind him who was reading a book.
Enter Internet video and meme machine Victor Berger, who selected and edited two short clips from Trump's speech and published them on Vine. You know, just to make sure everyone noticed the young African-American woman who apparently preferred a good book to the candidate's insistence everyone say "Merry Christmas."
The second Vine is especially good, as an older Caucasian couple sitting slightly behind the woman grew irritated with her book readin'. So much so, that the husband tapped her on the shoulder — presumably so that she would stop and pay attention. Her response? Supposedly, she said something that didn't agree with the old man's wishes, gestured in a snarky manner and went back to readying her book.
This is all speculation, of course, but I have a few very important questions that need to be addressed.
As Mediaite's former Editor-in-Chief, Andrew Kirell put it on Twitter, is this another Jimmy Kimmel Live plant?
What is she reading? One of Ben Carson's books would be classy, but that's probably not the case.
Why would anyone get annoyed with someone reading a book at a rally? Unless, of course, she was reading it out loud.
Screw Christmas, Starbucks and boycotts. These questions need answers, and fast.
UPDATE–7:29 a.m. ET: A source informed me that the book is Claudia Rankine's Citizen: An American Lyric, which won the National Book Critics Circle Award in Poetry and several other accolades.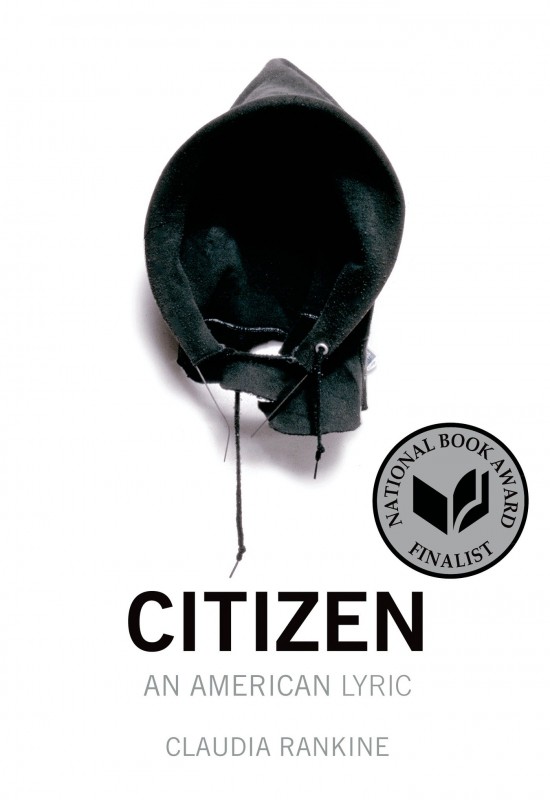 The "timely" book, according to the New York Times, addresses volatile subjects like Trayvon Martin and other racially-charged incidents in both the United States and the United Kingdom.
[h/t Andrew Kirell/Twitter]
[Image via screengrab]
— —
>> Follow Andrew Husband (@AndrewHusband) on Twitter
Have a tip we should know? tips@mediaite.com