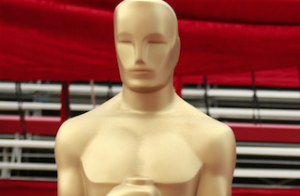 It's not all about "the art." For the executives behind this year's slate of Oscar-nominated films, raking in awards is less important that raking in the credit.
At 88th Academy Awards this Sunday, the film industry will bestow a cache of golden statuettes upon the films that represent (at least in the current consensus) the height of the craft. But it also rewards the best in business instincts. If a studio exec can show that they were the driving force behind an Oscar success, it can be a reliable confirmation that they've got the business savvy to deliver hits in the future, and elevate their career prospects.
So who gets the recognition? The Hollywood Reporter writes:
Oscar can go a long way toward redeeming a career or giving a boost to execs whose good luck has dried up and whose movies haven't performed at the box office. Rarely has that been truer than now, when several studios with serious Oscar contenders are in turmoil, their regimes facing upheaval or threats to their very existence.

[…] Most industry veterans agree that the halo effect can only help so much. Even more than producers, who often are surprised to find out how little an Oscar pumps up their careers, executives largely get ignored for their award winners. That's partly because success has many fathers, all coming out of the woodwork to grab a piece of the credit, and because the execs have to shoulder the blame for their inevitable flops.
In many respects, the real Oscar race begins after the ceremony is over.
Mediaite will be covering the 88th Academy Awards this Sunday. Check back for live updates throughout the ceremony.
[h/t Hollywood Reporter]
Have a tip we should know? tips@mediaite.com