You Can Own Candlesticks From Trump and Marla Maples' Home For a Mere $6,000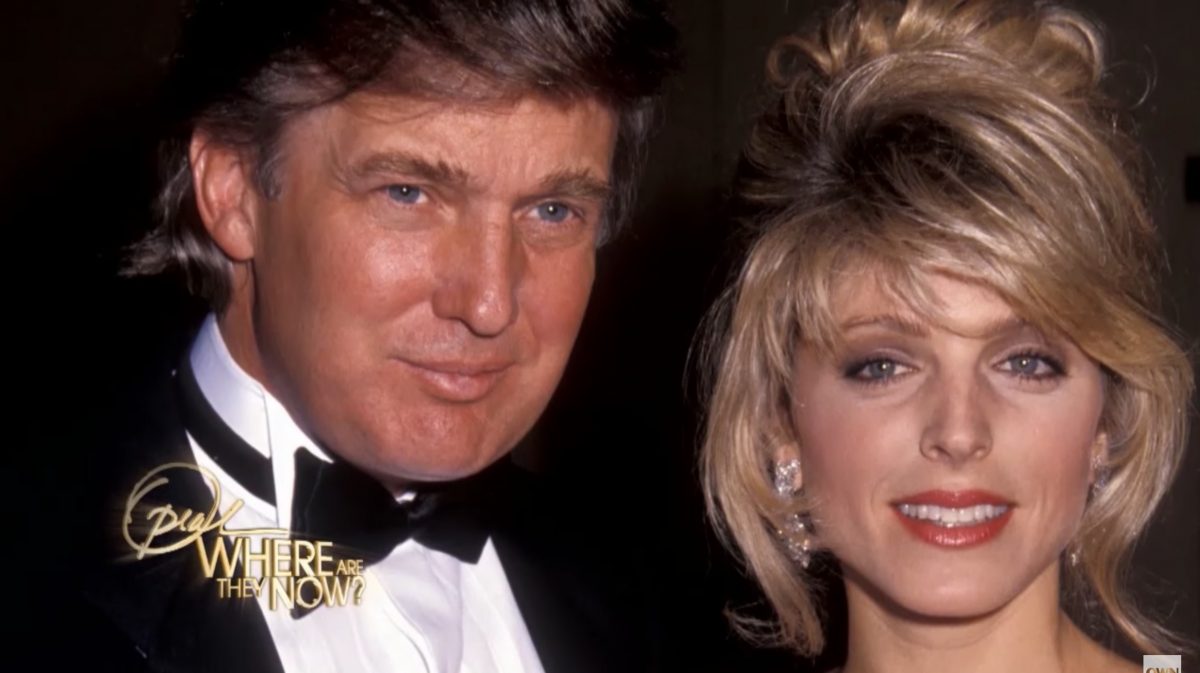 For just $6,000, you can now become the proud of owner of cherub candlesticks personally owned by President Donald Trump and his ex-wife Marla Maples.
The set is being sold by the California-based auctioning company Nate D. Sanders Auctions and interested buyers have just eight days left to bid on them online. Bidding starts at $6,000, but who knows how high these babies will fly.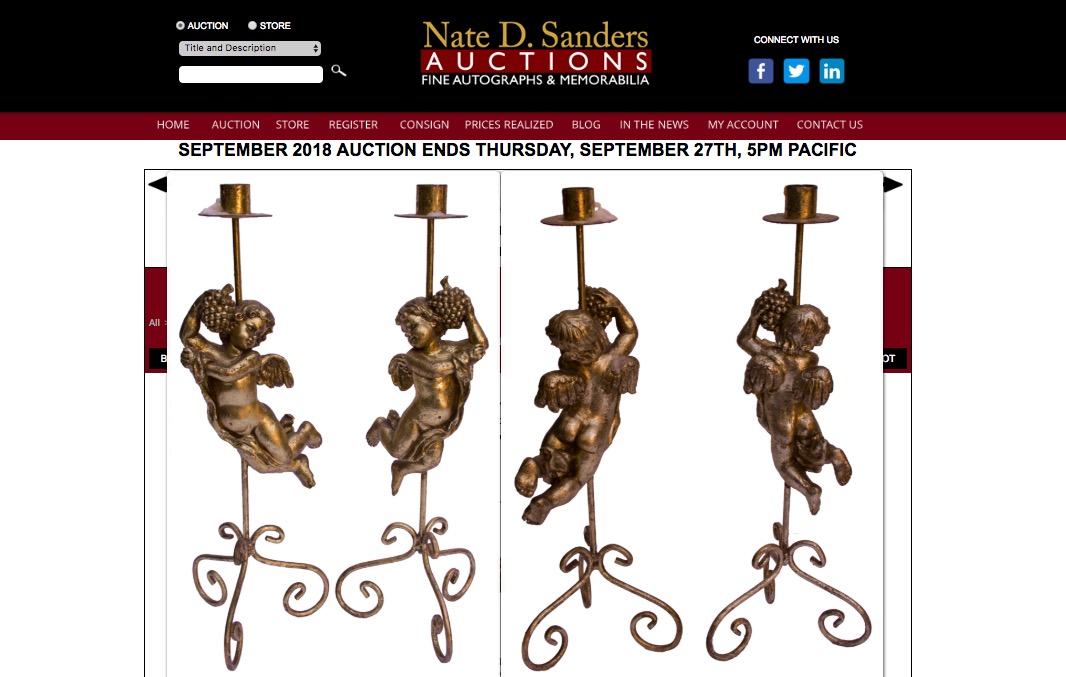 "Donald Trump personally owned set of candlesticks, featuring hand-carved gilt angels," the site's description of the candlesticks reads. "Each holder measures 18" tall by approximately 6.25" wide and deep. Wax remnants at top from use, overall near fine condition."
The auctioneers noted that "the Set is accompanied by an unsigned letter from Marla Maples on her personal letterhead reading in part," which reads, "This set was owned and displayed on the dinner table in the home of Mr. Donald Trump and Mrs. Marla Maples Trump in Trump Tower, New York City, during their marriage."
The candlesticks currently have zero bids.
Is this Maples looking to cash in? Mediaite contacted Trump's ex-wife to see if she is behind the auction, but her publicist did not respond to the inquiry. The auction house, to our chagrin, house does not disclose its sellers.
The actress was Trump's second wife and the two stayed together for several years in the 1990s. Maples is the mother of one of the first-children, Tiffany Trump, who she had shortly before getting married in 1993. They divorced in 1999 after a tumultuous and highly publicized break up.
[image via screengrab]
Follow the author on Twitter (@calebecarma).
Have a tip we should know? tips@mediaite.com