Trump Talks Fox News Hosts, Bashes Phrase 'Deep State': 'It Sounds So Conspiratorial'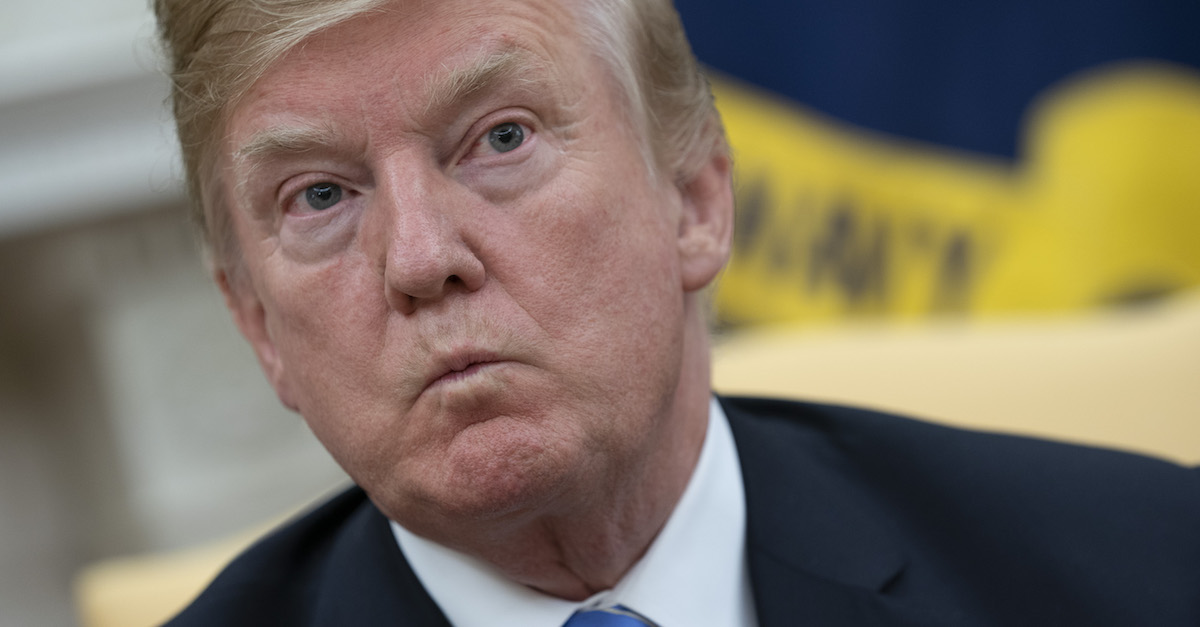 During his recent interview where he railed against Attorney General Jeff Sessions and the "corrupt" FBI, President Trump said he's not crazy about conservatives who constantly allude to a "deep state" within the government.
As Trump spoke to The Hill about his favorite Fox News personalities – Lou Dobbs, Sean Hannity, Jeanine Pirro – he heaped praise on them for their ardent and consistent defense of his administration. However, the president also said that he doesn't like how often they use the term "deep state" whenever they condemn the alleged shadow bureaucracy subverting his every move.
"I don't like to use it because it sounds so conspiratorial," Trump said, "and believe it or not I'm really not a conspiratorial person."
Even though this isn't the first time Trump has expressed an aversion to the term "deep state," that hasn't stopped him from using it in his tweets over time.
Look how things have turned around on the Criminal Deep State. They go after Phony Collusion with Russia, a made up Scam, and end up getting caught in a major SPY scandal the likes of which this country may never have seen before! What goes around, comes around!

— Donald J. Trump (@realDonaldTrump) May 23, 2018
There are many more.
Here's a video of Trump at a rally just this month, railing against the "un-elected deep state operatives" referenced in The New York Times' anonymous op-ed about an inner-government "resistance" to the president.
And there are the emails they send. Here's one for his birthday. (click to view full size)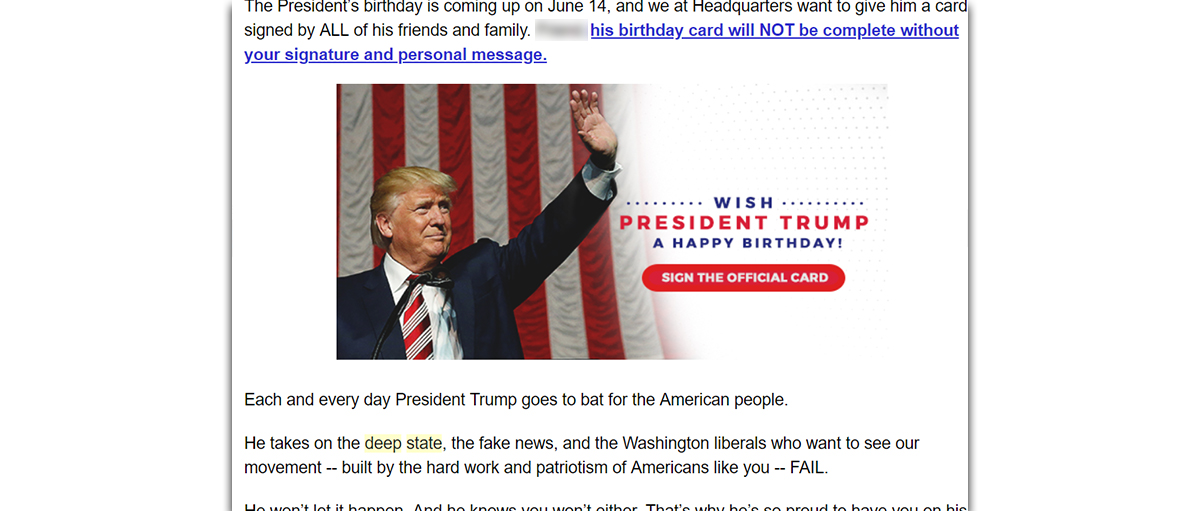 Also, for a guy who says he's "really not a conspiratorial person," Trump flirts with conspiracy theories on a pretty regular basis.
Unless the deep state planted all those examples, of course.
[Photo via Getty Images]
— —
>> Follow Ken Meyer (@KenMeyer91) on Twitter
Have a tip we should know? tips@mediaite.com