AOC Vows to File Articles of Impeachment on Clarence Thomas Over Explosive Report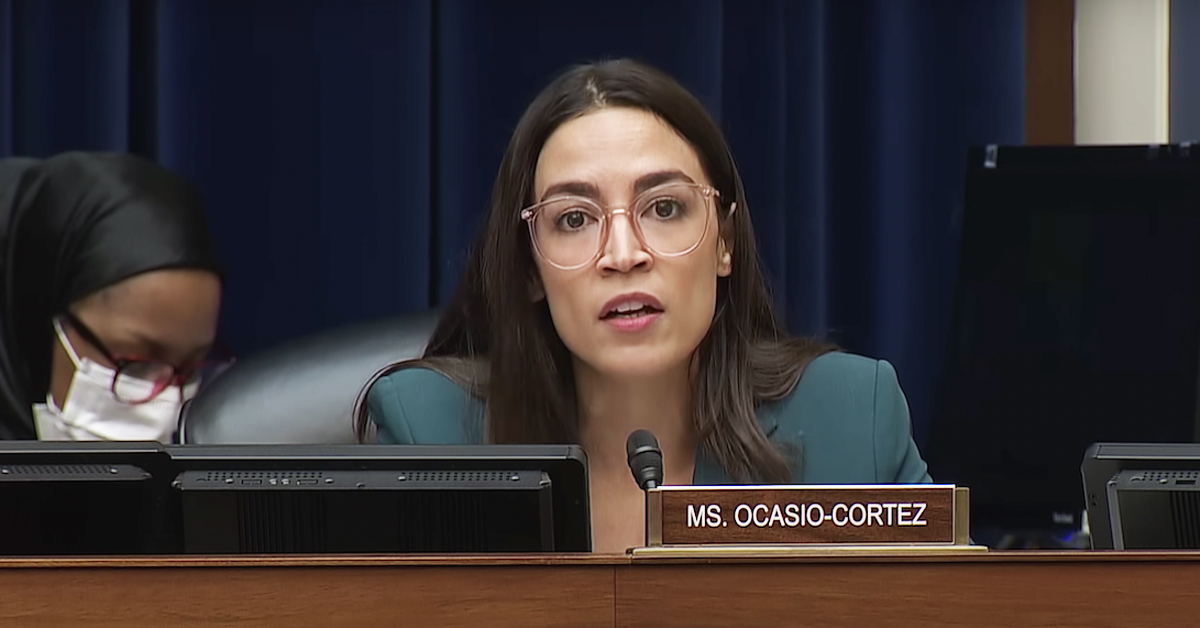 Rep. Alexandria Ocasio-Cortez (D-NY) vowed that she wants to see Supreme Court Justice Clarence Thomas impeached — and she'll file the papers if no one else will.
Ocasio-Cortez said she would introduce and draft articles of impeachment for Clarence if no other Democratic lawmaker did in an interview with Lever Time host David Sirota. According to a recent ProPublica report, Thomas has long been enjoying undisclosed perks from a Republican megadonor for years. Ocasio-Cortez called the alleged actions highlighted in the report "so beyond the acceptable standard."
"I think this is an emergency. I think that this is a crisis. I think we've had a crisis for some time on the Supreme Court," Ocasio-Cortez said.
The actual author of the impeachment doesn't matter to the Democrat, as she said she'll support whatever comes forward suggesting Thomas be removed from the bench.
"If we decide strategically that the actual author of those articles and who introduces them may not be me. That's fine. I will support impeachment. But I just think that if no one's going to introduce it, I would certainly be open to doing so," she said.
According to ProPublica's reporting, Thomas and his wife enjoyed luxurious vacations and other handouts from Harlan Crow, a billionaire real estate developer. Crow told ProPublica he was friendly with Thomas, but insisted he never tried to influence the judge.
In a tweet, Ocasio-Cortez also condemned Thomas and called for his impeachment.
"This is beyond party or partisanship. This degree of corruption is shocking – almost cartoonish. Thomas must be impeached," she wrote.
Have a tip we should know? tips@mediaite.com