ABC News Finds 17 Cases Where Trump's Name Was Invoked in Connection to Violence, Threats and Assaults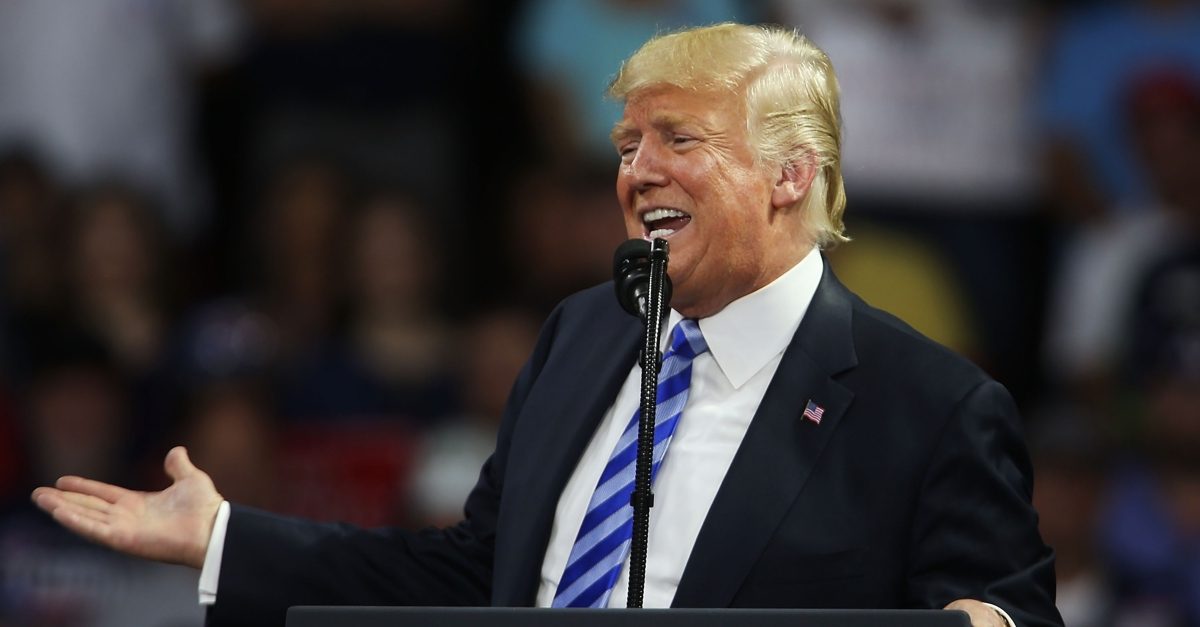 Shortly after the arrest of Cesar Sayoc — an ardent Trump supporter who covered his van with far-right images and photos of Donald Trump — the president suggested he was not to blame in any way for the actions of the bomber.
"There's no blame, there's no anything," Trump told reporters, adding that he thinks he's been "toned down."
Yet, according to a new research study conducted by ABC News, in fact, Trump's name has been invoked in at least 17 criminal cases involving violence, threats or alleged assault.
ABC News reports:
But a nationwide review conducted by ABC News has identified at least 17 criminal cases where Trump's name was invoked in direct connection with violent acts, threats of violence, or allegations of assault.

Nearly all — 16 of 17 — cases identified by ABC News are striking in that court documents and direct evidence reflect someone echoing presidential rhetoric, not protesting it. ABC News was unable to find any such case echoing presidential rhetoric when Barack Obama or George W. Bush were in the White House.
In addition, the research revealed that those invoking Trump's name were mostly white men ranging in age from teens to late 60s.
The crimes found by ABC also include threats to other journalists.
For example, in August 2018, 68-year-old Robert Chain of Encino, California, threatened an employee of the Boston Globe calling them the "enemy of the people." After his arrest he told reporters, "America was saved when Donald J. Trump was elected president."
Other threats and acts of assault of violence were directed at minorities, including persons who are Muslim and gay.
ABC also notes that only cases resulting in arrest and charges were included. Acts of Trump-related vandalism were also excluded.
[image via screengrab]
Have a tip we should know? tips@mediaite.com