Acting Attorney General Matthew Whitaker Wrote in 2016 He Would Indict Hillary Clinton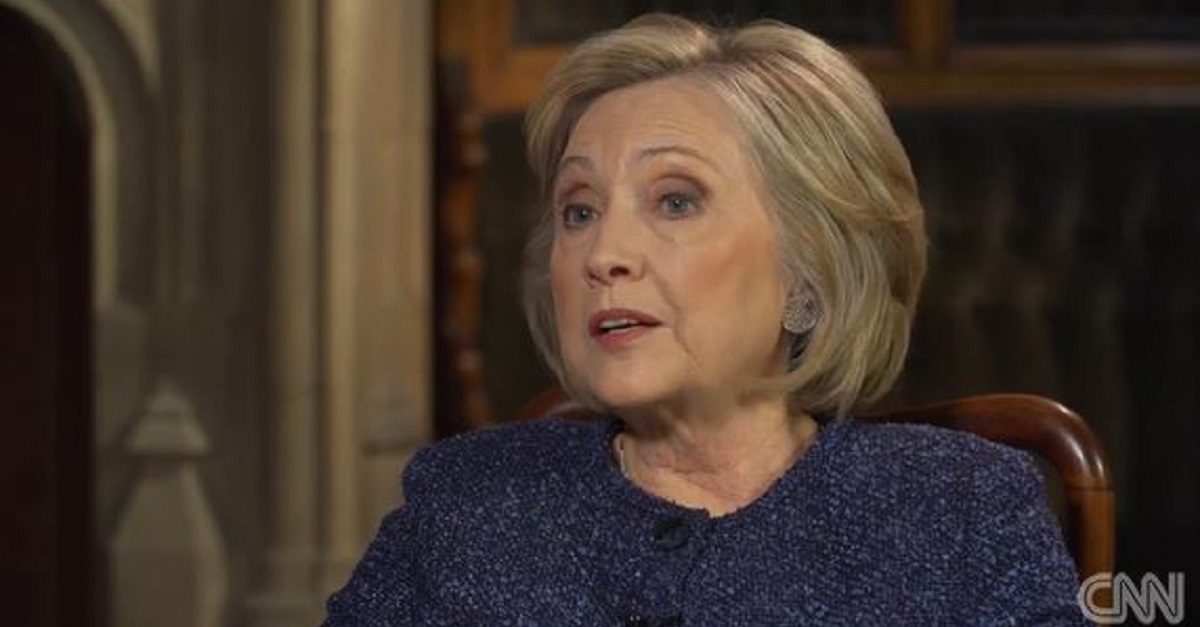 Following the surprise ousting of Attorney General Jeff Sessions on Wednesday, his chief of staff Matthew Whitaker was named acting AG. Details are beginning to emerge about Whitaker's beliefs, notably his previous comments on the Mueller investigation, which he now oversees.
Another revelation, courtesy of USA Today: Whitaker once argued that Hillary Clinton should have been criminally charged for her use of a private email server.
In a 2016 op-ed for USA Today, Whitaker challenged then-FBI director James Comey's conclusion that "no reasonable prosecutor" would bring a case against the former secretary of state.
"I disagree," Whitaker wrote. "I believe myself to have been a reasonable prosecutor, and when the facts and evidence show a criminal violation has been committed, the individuals involved should not dictate whether the case is prosecuted."
Whitaker argued:
The facts also show it was gross negligence when she removed the information from State Department security. Secretary Clinton made the decision to use a personal email system, one that had inferior security to the State Department's or even another commercial vendor's email service.

A reasonable prosecutor may ask, if on numerous occasions, an unknown State Department employee had taken top secret information from a secured system, emailed that information on a Gmail account, and stored the information on a personal server for years, would that individual be prosecuted? I believe they would.
Whitaker's stance on Clinton is sure to endear him to Trump, who spent the 2016 campaign leading his rally crowds in chants of "Lock her up!"
Read the op-ed here.
Have a tip we should know? tips@mediaite.com
Aidan McLaughlin - Editor in Chief