Anthony Scaramucci Defends Backing Convicted Felon Running for Congress: I'm 'All About Redemption'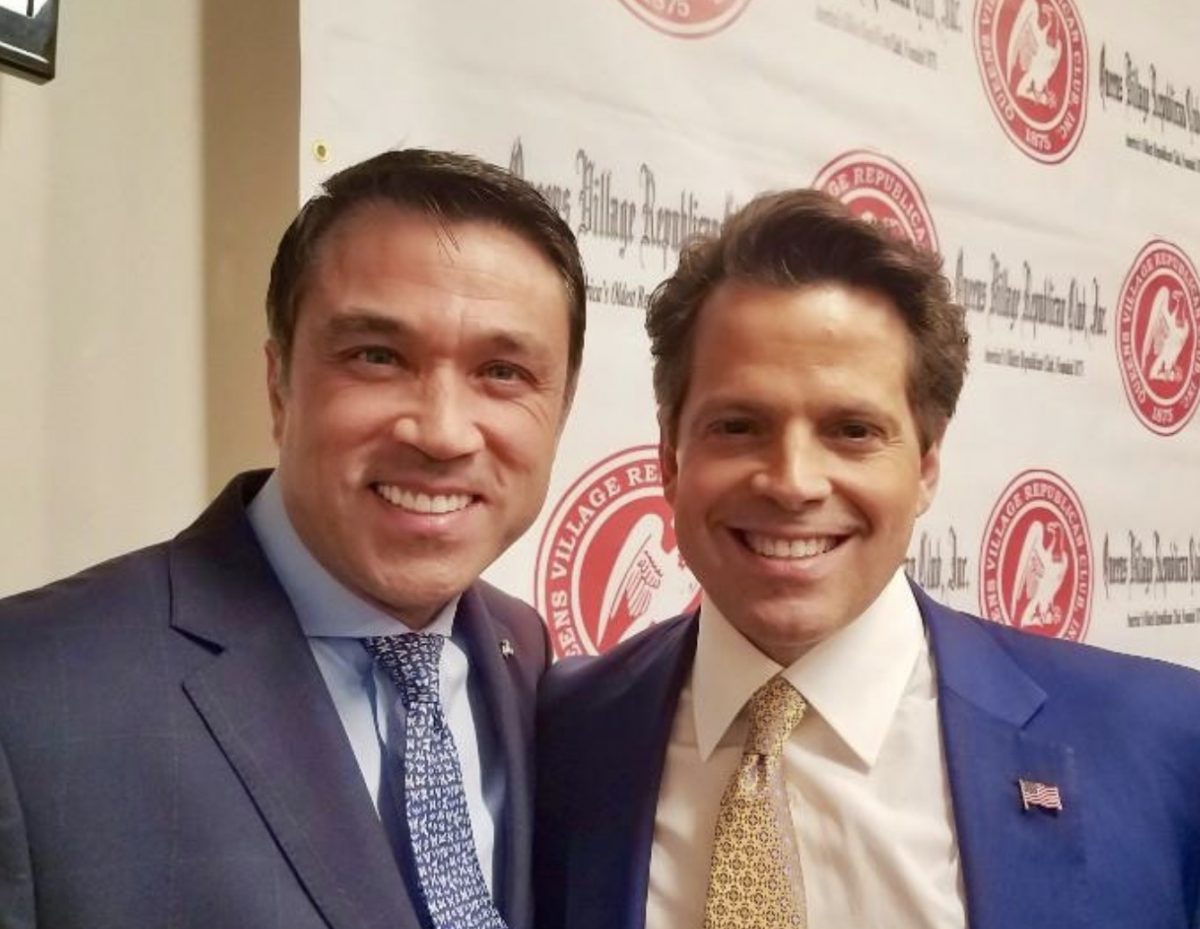 Anthony Scaramucci, who frequently makes the news rounds as a Trump insider and who served as President Donald Trump's White House Communication Director for less than two weeks, has thrown his support behind a convicted felon running for Congress in Staten Island.
Michael Grimm resigned from Congress in 2014 after being convicted of tax evasion charges. Yet, now he is seeking re-election and has found a supporter in Scaramucci, who is using his days-long White House gig to help garner support for Grimm.
At an event in the borough on Saturday complete with Trump 2020 signs, Scaramucci — who was identified in the media advisory as "former White House communications director" — stood beside Grimm and make it clear he was with him.
For his part, Grimm, a Republican, used the event to make it clear he is with Trump.
"We have the right president in Washington," Grimm told those who attended the rally, according to Buzzfeed. "And now we're gonna have the right congressman in Staten Island."
Trump has not endorsed Grimm, but Scaramucci's presence definitely sends a signal especially since he not only attended the rally, he was also headlining a VIP donor's breakfast before the event.
It also prompted backlash from some, including Galaxy Digital's Michael Novogratz, who questioned why Scaramucci would back such a guy.
In response, Scaramucci said he is backing Grimm because he is "all about redemption."
He then tweeted out a photo of the two, calling the alleged swamp victim Grimm a "one of the good guys."
[image via Facebook]
Have a tip we should know? tips@mediaite.com