Brazil's President Bolsonaro Posts Sexually Explicit Golden Showers Video to Denounce Carnaval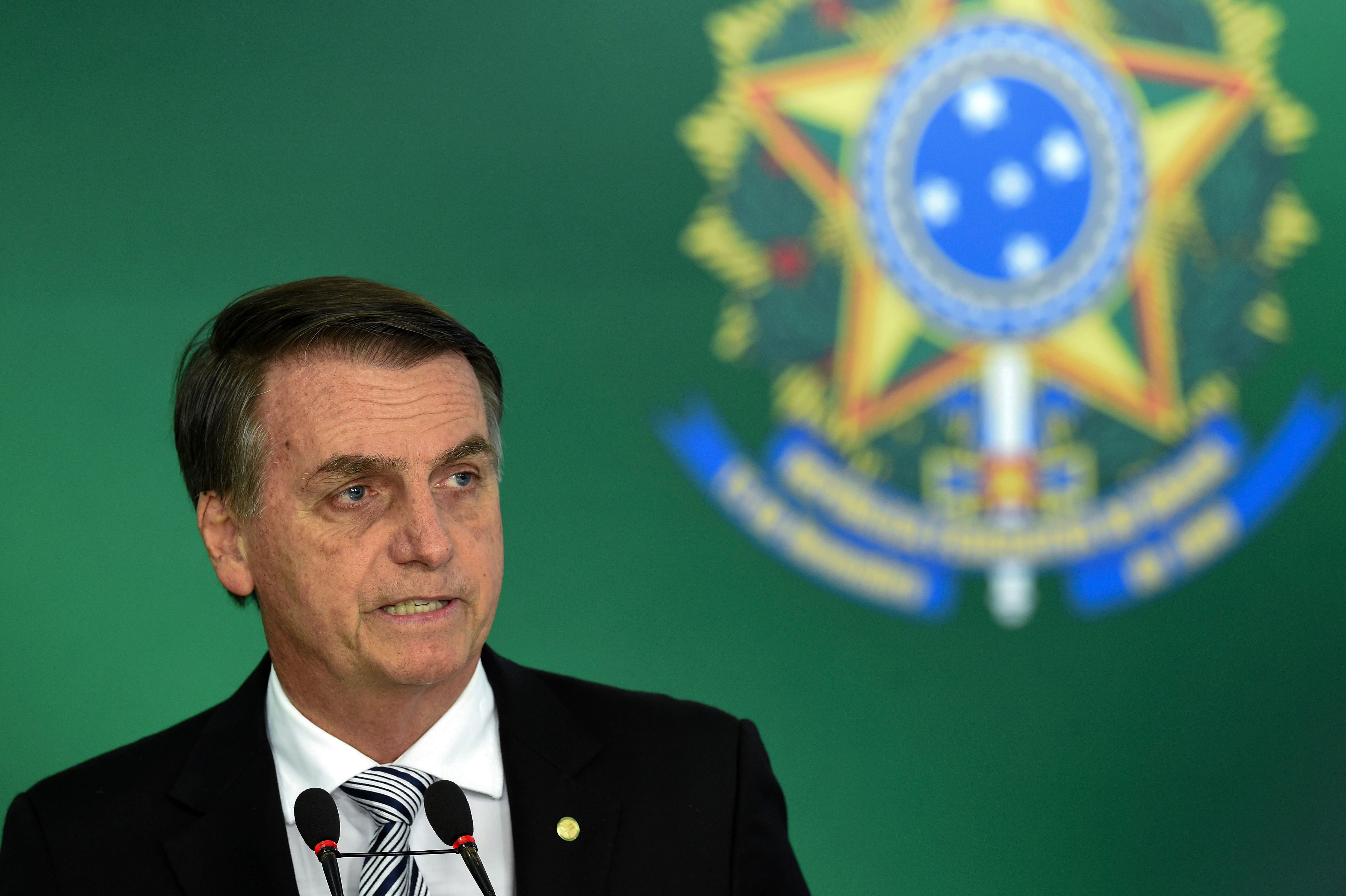 Brazilian President Jair Bolsonaro tweeted out a sexually explicit video of a man pissing on another man's head in an apparent attempt to denounce Carnaval, the country's massive annual street party.
The far right populist, elected last year, shared a video of two men standing on a taxi stand in order to "expose the truth" about Carnaval. At one point, one the men appears to piss on the hair of the other. It's graphic.
"This is what Brazilian carnival street parties have turned into," Bolsonaro said.
Defenders of the event claimed the video he tweeted out was an isolated incident. After a torrent of criticism, Bolsonaro asked Twitter Wednesday what a "golden shower" is:
O que é golden shower?

— Jair M. Bolsonaro (@jairbolsonaro) March 6, 2019
According to an Insider report, Bolsonaro's crusade against Carnaval comes after the festival made a mockery of him.
Bolsonaro has a history of homophobic and bigoted remarks. He once said he's "proud to be homophobic" and that he would "rather his son die in a car accident than be gay." He also once told a congresswoman she was too ugly to be raped.
Journalist Glenn Greenwald — who lives in Rio de Janeiro — and others took to Twitter to criticize Brazil's leader for the post.
(It says the tweet is unavailable but that's because Bolsonaro blocked me & all other journalists at @TheInterceptBr). Male anuses have long played a central role in Bolsonaro's worldview. He speaks of them often. In 2017, he tweeted about anal sex to me https://t.co/SpdrWctKSE

— Glenn Greenwald (@ggreenwald) March 6, 2019
In any event, Bolsonaro's Twitter account now has 3.5 million followers, many of whom are almost certainly adolescents & children, so posting graphic pornographic kink videos seems somewhat inconsistent with his aggressive sexual moralizing. Then again, so do his 3 marriages.

— Glenn Greenwald (@ggreenwald) March 6, 2019
Obviously, this another in a long line of threats and dogwhistles Bolsonaro's made against Brazil's LGBT population.

When Jack's done with his Joe Rogan interview can someone ask him what's the ruling on this?

— Ryan Broderick (@broderick) March 5, 2019
[Photo by Evaristo Sa/AFP/Getty Images]
Have a tip we should know? tips@mediaite.com
Aidan McLaughlin - Editor in Chief