Twitter Heaps Praise Upon Gayle King's Professionalism In Face of R. Kelly Meltdown: 'Master's Class in Interviewing'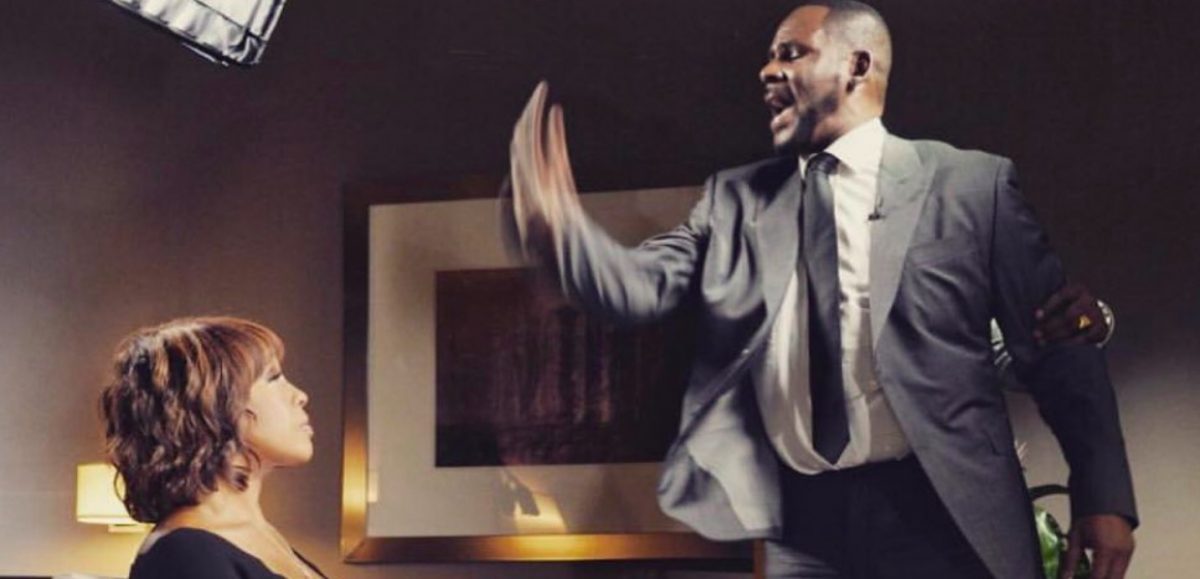 CBS' Gayle King is being praised for keeping her cool as singer R. Kelly had a meltdown during his interview with her. She was questioning him on if he ever had sexual relations with underage girls, which he vigorously denied.
At one point, he was standing and screaming at Gayle, who remained in her chair and sat in silence. R. Kelly's publicist eventually had to step in to help calm him down.
"Stop it. You all quit playing! Quit playing! I didn't do this stuff! This is not me! I'm fighting for my f***ing life! Y'all killing me with this sh*t!" @RKelly told @GayleKing, standing up. "I gave you 30 years of my f***ing career!"https://t.co/u4AENVJQsc pic.twitter.com/jLF7l8etYh

— CBS This Morning (@CBSThisMorning) March 6, 2019
The images of Gayle looking calm and professional juxtaposed with a highly emotional R. Kelly were discussed on Twitter:
This is wild. @GayleKing is again teaching a master's class in interviewing. She remains so calm and focused while @rkelly loses it. https://t.co/8IUtssouzt

— Yamiche Alcindor (@Yamiche) March 6, 2019
R. Kelly reminds me of people in high school who always thought if they were loud that nobody would fight them. They would rant, scream, and act a fool because they know they were wrong.

Gayle King, however, reminds me of the person who always won the fight. Unbothered. Mood. pic.twitter.com/XM2VFVyor9

— Preston Mitchum (@PrestonMitchum) March 6, 2019
The interview apparently got even more intense than what has been released so far. Look at Gayle King's composure in this moment. Completely unfazed.

(Photo from @DavidBegnaud.) pic.twitter.com/hrX1zTxA3c

— Liam Martin (@LiamWBZ) March 6, 2019
Gayle is better than me because good lord, I would have been like, FIRST OF ALL, stop crying before I give you something to cry about…

— Liz Dwyer (@losangelista) March 6, 2019
Wow. Gayle Kings composure in front of #RKelly is stunning.
Her interview with him airs Wednesday on @CBSThisMorning pic.twitter.com/bFSVNaxXsZ

— David Begnaud (@DavidBegnaud) March 6, 2019
R. Kelly had surrendered himself to Chicago police and is being charged with 10 counts of aggravated criminal sexual abuse, according to The New York Times. He is scheduled to appear in court on March 22.
Image via GayleKing.
Have a tip we should know? tips@mediaite.com