Kevin McCarthy Tells Hugh Hewitt the GOP's Ultimate 'Gameplan' For Appropriations is To 'Eliminate the Wokeism'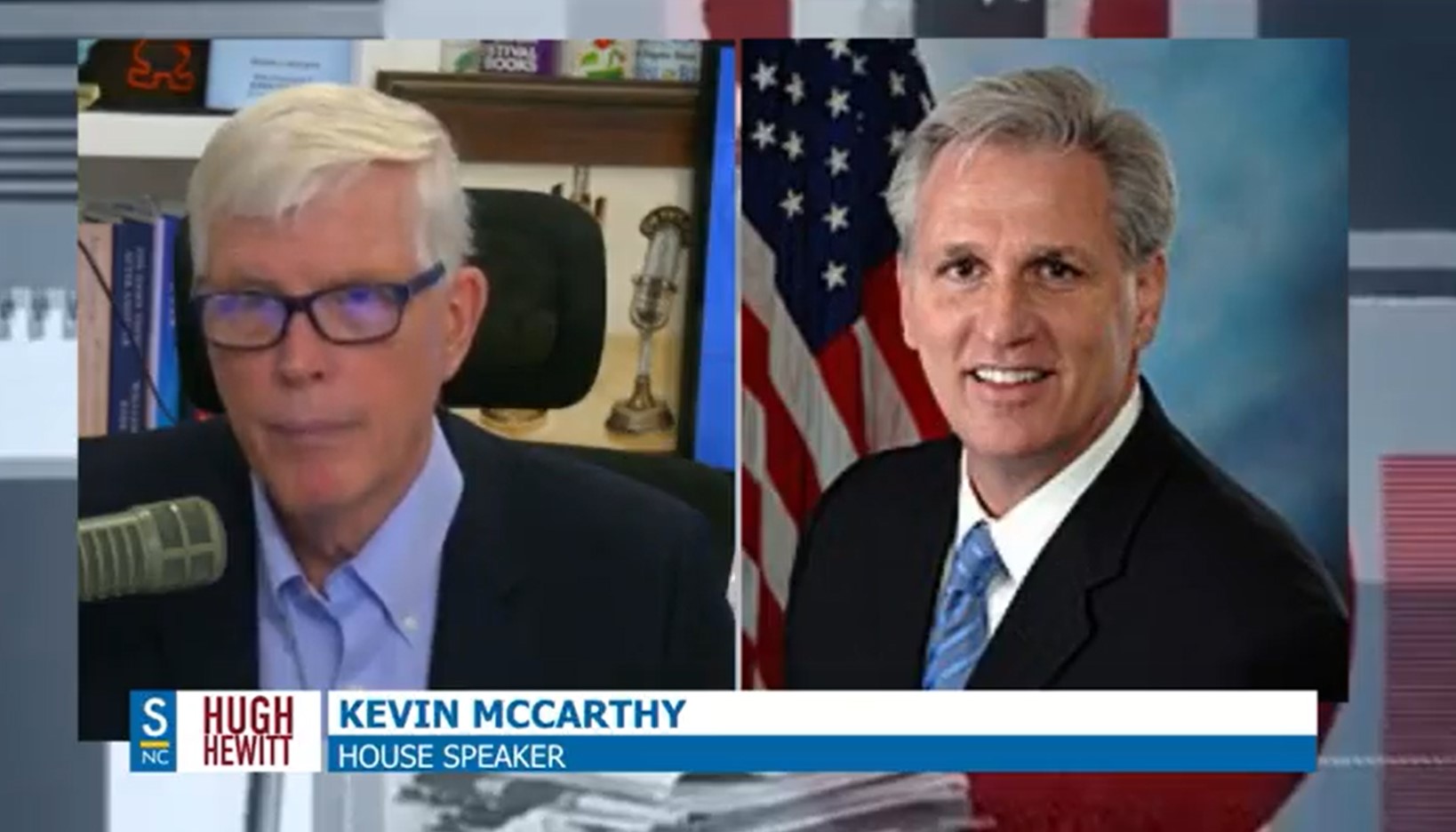 House Speaker Kevin McCarthy (R-CA) was asked by Hugh Hewitt on Tuesday morning what the "gameplan" would be for the GOP if the party is able to retake both the White House and both chambers of Congress in 2024.
"So do you think there is a gameplan for it and when the Republicans take back the Congress and the presidency that you've learned maybe the first outline of from this negotiation?" Hewitt asked McCarthy after a lengthy conversation focused on the debt ceiling deal.
"Sticking together makes us so much stronger," McCarthy replied. McCarthy has been under fire by the House Freedom Caucus since his compromise deal to raise the debt ceiling was announced over the weekend.
"And having a plan, and remember, this is just one element of the plan, one step of the plan. The next one is you go through appropriations, and you're able to move, you're able to eliminate the wokeism," McCarthy added.
"You're able to move forward with the smart investment and eliminate the waste. There's so much waste in Washington that you can eliminate, and tie the President into that fight," he concluded.
Listen to the clip above and read the full interview here.
Have a tip we should know? tips@mediaite.com
Alex Griffing - Senior Editor