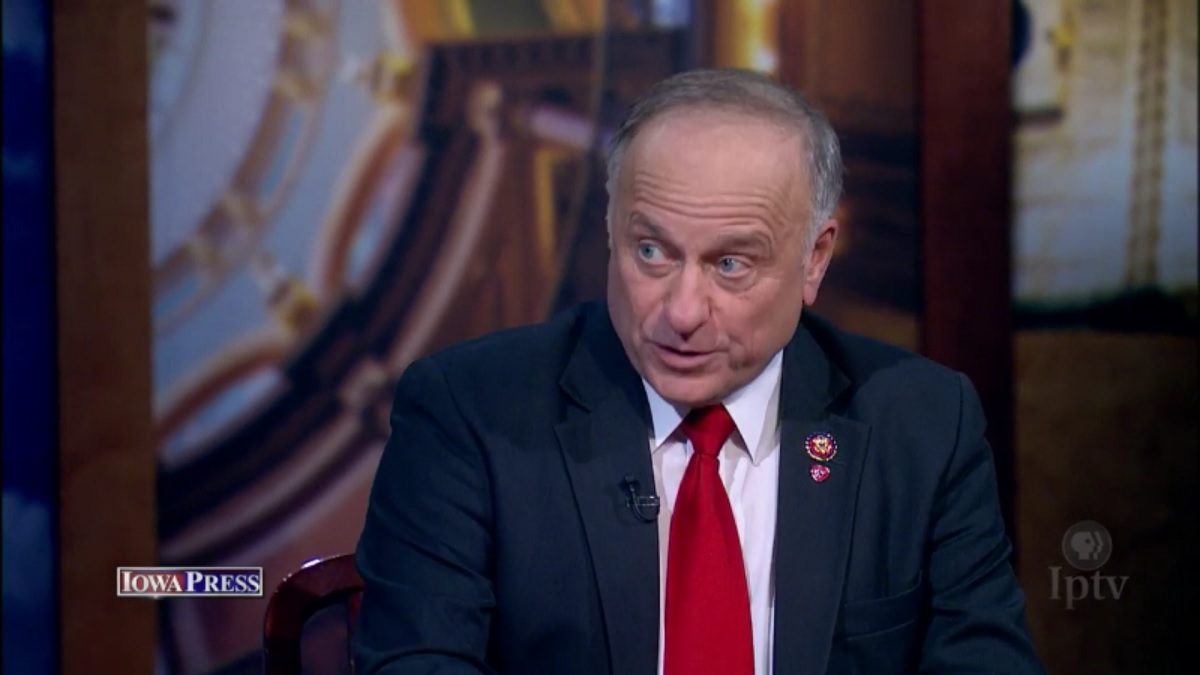 A man from Colorado was arrested on Friday for allegedly throwing a glass of water on Rep. Steve King at an Iowa restaurant.
The Fort Dodge Police Department issued a media advisory stating that around 12:30 pm, police were called to the scene of the restaurant where "they discovered the intended victim, Rep. Steve King, was having a group lunch when an unknown male approached their table."
That male — identified as Blake Gibbins — threw a glass of water on King. The water also got on others at the table.
Gibbins was charged with two counts of simple assault and one count of disorderly conduct.
All the charges are misdemeanors.
The water-throwing incident comes as King is facing criticism for comments he made about Hurricane Katrina during a Town Hall.
During that Town Hall, King said the people of Iowa helped each other after their recent flooding while the people impacted by Hurricane Katrina asked who was going to help them.
"Here's what FEMA tells me. We go to a place like New Orleans, and everybody's looking around saying, 'Who's going to help me? Who's going to help me?'" King said, on a video that appeared on Facebook.
He added:"We go to a place like Iowa, and we go, we go see, knock on the door at, say, I'll make up a name, John's place, and say, 'John, you got water in your basement, we can write you a check, we can help you.' And John will say, 'Well, wait a minute, let me get my boots. It's Joe that needs help. Let's go down to his place and help him.'"
He also faced controversy over a Facebook post that showed red states and blue states battling it out.
In January, King was stripped of his committee assignments after he questioned how "white supremacist" became an offensive term.
[image via screengrab]
Have a tip we should know? [email protected]